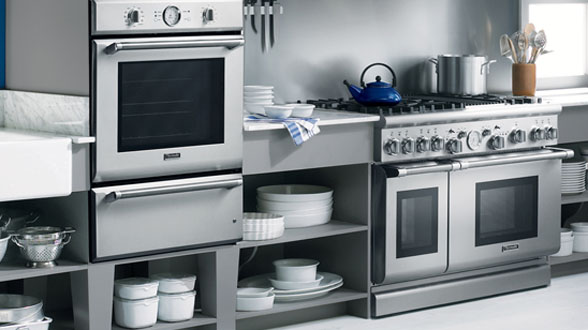 How often do you replace your household items? When was the last time you got rid of that broken refrigerator, microwave or washing machine? Chances are that you are likely still holding unto them despite their usefulness having come to an end ages ago. That you have held on to your house-hold items long after their 'sell-by-dates' is not so far-fetched. In fact, according to a new research study released by Jumia Kenya, at least 70 per cent of all Kenyans will tend to hold on to their home appliances for periods longer than their actual life spans.
"Our survey showed that people keep home appliances as long as possible, often up to 10 years or more," said Bernard Kimutai, the head of Home and Living Appliances at Jumia Kenya.
The study further noted that large home appliances such as dishwashers, microwaves, washing machines, refrigerators and furniture will tend to have an average lifespan of up to 10 years.
Subsequently, customers tend to go for qualities that will last for this duration or even longer, within which they develop a special attachment, especially if the appliances have been largely trouble free. "They are a major investment for customers, and therefore people look for brands that will last," Mr. Kimutai says.
Strikingly, buying a home appliance that will last for long presents many Kenyans with a conundrum on which product to take or leave.Worse, it is not easy to get home and kitchen appliances at a bargain. This is because of the ever increasing influx of different brands of home appliances in the local market.
According to Mr. Kimutai, knowing the life expectancy of your home appliances is the first step to effectively getting the best out of it as well as managing your household budget. It is therefore important for you know how well a product will perform. For example, says Kitchen.Com, a home appliances online journal, non-stick pots and pans can last up to five years before they peel completely. As a result, to achieve maximum durability, pots and pans should be gently scrubbed with non-metallic sponges or brushes.
Nonetheless, the elephant in the room is on determining the durability and usefulness of a product. According to the Jumia survey, 17 per cent of Kenyan households will replace their home appliances n less than three years because of new market trends. On the other hand, 13 per cent of households will change their appliances in within 4 to 7 years.
But according to Ramtons, a kitchen and home appliances vendor on Jumia Kenya, you should not make a habit of changing your home appliances when the products are already working well and unless the brand has been reintroduced into the market with new technology.
Interestingly, for those looking to acquire home and kitchen appliances at a bargain, Jumia, the largest e-commerce company by market share in the country, has partnered with trusted home and kitchen appliances brands to sell quality products at highly bargained prices. "We have currently brought together an assortment of over 1 million products that Kenyans can choose from instead of hoarding appliances they no longer need at home," says Mr. Kimutai.
One of the best times to get home and kitchen appliances at a bargain is during the Jumia Big Home Makeover Campaign offer which is set to start on Monday 16th and conclude April 19th. In this year's big sale Jumia Kenya is offering discounts of up to 60 per cent on home appliances and kitchen products.
Additionally, the mega sale week will also see lucky winners walk away with home makeover of up to Sh. 200,000. You will also be able to access bigger bargains by spinning the Jumia Wheel of Fortune, Flash Sale hourly offers, and enjoy the fastest home delivery in Nairobi.
The key brands that will be offering their products in this year's edition include Ramtons, Samsung, Black&Decker, Bosch, Bruhm, Tefal, Philips, and Saturn. Interestingly, Jumia has introduced teleshopping on Nation Media Group's NTV, a new feature that will help customer get home and kitchen appliances at a bargain straight on their televisions. Interestingly, Jumia is offering to refund you the balance should you manage to get any of the items on sale at cheaper prices than the bargains they are offering! This means it will not get any better than shopping on Jumia!