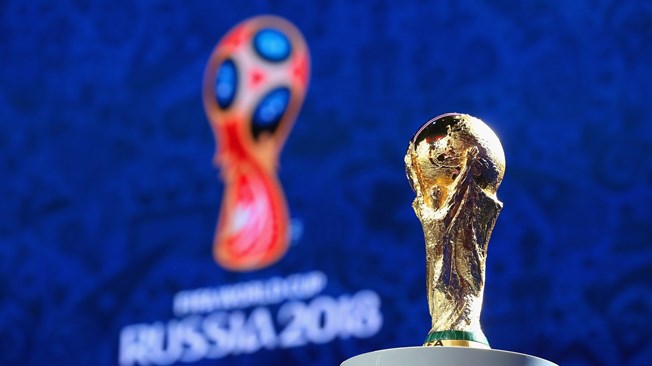 The 2018 Fifa World Cup is just around the corner. This will be the the 21st FIFA World Cup, a quadrennial international football tournament.
The global footballing extravaganza is scheduled to take place in Russia from 14 June to 15 July 2018. It will involve 32 national teams, which include 31 teams determined through qualifying competitions and the automatically qualified host team. Of the 32 teams, 20 will be making back-to-back appearances following the last tournament in 2014, including defending champions Germany, while Iceland and Panama will both be making their first appearances at a FIFA World Cup. A total of 64 matches will be played in 12 venues located in 11 cities.
The final will take place on 15 July at the Luzhniki Stadium in Moscow, the capital of the Russian Federation and one of the most renowned and fascinating cities in the world.
The World Cup tickets for this year's edition have been on sale since September last year with prices ranging from $105 for the cheapest seats at group stage matches to $1,100 for the most expensive seats at the final.
This is quite expensive for many people, not forgetting that the flight and accommodation charges are not part of these prices. In fact, watching the World Cup matches live is currently a pipe dream for many football fans in the country.
But this need not worry you. This is because the Co-operative bank has got your back covered. The bank has acquired World Cup tickets which it will reward its loyal customers with.
"Visa International has sponsored rights for the Fifa World Cup 2018 which they have extended to Co-operative bank of Kenya as a key business partner," says Co-op Bank in a statement.
All that customers will need to do to see if Germany will retain the title they won in Brazil in 2014 is use their Co-op Visa Card to pay for goods and services to stand a chance to be part of the extravaganza.
Apart from the tickets, the bank will also have weekly draws in which customers will bag prizes such as mobile airtime, smart phones and smart TVs.
"Once a customer transacts, the transaction details will be captured by our secure bank system. A draw will be held weekly by clicking on the drawing system to automatically pick on account from the saved secure file," says the bank. To ensure fairness the bank has invited the Betting Control and Licensing Board who will supervise the selection of the winners!