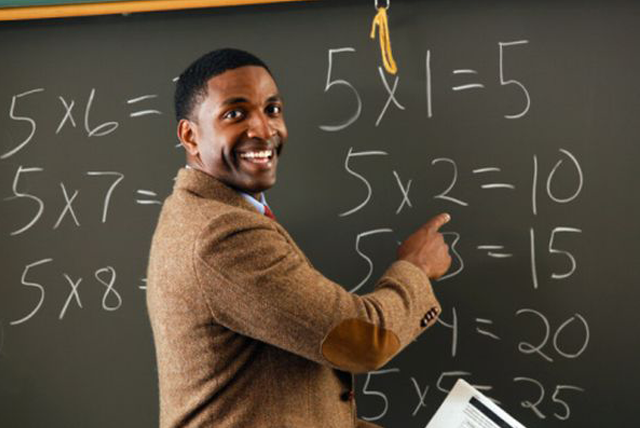 All persons wishing to teach in Kenyan schools must specialise in various subject areas. Teachers will enroll for teachers training plan based on the learning level they want to teach.
Radical proposals to transform teaching under the new competency-based curriculum have been released with stricter assessments and subject specialisation among the trainers.
The government has proposed that all persons wishing to teach in Kenyan schools must specialise in various subject areas and train for a specific learning level.
This means under the new education system of 2–6–3–3, whose national roll out officially starts in 2019, teachers will enroll for training based on the learning level they want to teach. This will be a marked departure where primary school teachers currently teach all subjects from standard one to eight.
The proposals are contained in Pre-service Teacher Education Framework prepared by Kenya Institute of Curriculum Development (KICD).
The reforms now propose that teacher education be divided into five key areas with clear demarcation.
The levels will include Early Years Teacher Education, Middle School Teacher Education and Secondary Teacher Education.
Technical Teacher Education and Special Needs Teacher Education will be the other two levels completing the teaching levels under the new curriculum. "All teacher education shall take place at diploma level for a duration of two years and the minimum entry level shall be grade C plain at Senior School or its equivalent.
Under the early years teacher education, those trained to teach at this learning level will only handle learners from nursery up to grade three.
The current 8–4-4 education system of education does not treat Class One to Three as part of early childhood learning. "The minimum qualification for admission to diploma in early year education training shall be a mean grade of C plain in English or communication skills," reads the report.
However, for teacher trainees with disabilities, the minimum qualifications shall be a C–. The course shall last two years, with one term teaching practice, or practicum.
The core learning areas of this stage will be language activities, mathematical activities, environmental activities, religious activities, hygiene and nutrition; art & craft and music & movement. During teaching practice, teachers trained for this level will be assessed for mentorship and the practice of teaching skills.
Persons who will teach the next level of primary education – middle school – will handle grades four to six and will be required to have attained a mean grade C (plain) or its equivalent at Senior School.
"In addition, the candidates shall have attained at least a C (plain) in English or Communication Skills and a C+ in three teaching subjects which they will specialise in," reads the report.
The core learning areas will include English, Kiswahili, Mathematics, Integrated Science, Health Education, Religious Education, Business Studies, Business Studies, Agriculture, Life Skills Education and Sports and Physical Education. Secondary teacher education will be the third level of training of teachers and shall be done at diploma teacher training colleges and at the universities.
"The candidates shall have attained at least a C (plain) in English or Communication Skills and a C+ in two teaching subjects at Senior School," reads report. The core learning areas will depend on the cluster-teaching subjects of the trainee as provided for in the pathways. Institutions registered by Technical Vocational Education and Training Authority (TVETA) shall offer technical teacher education.
The minimum entry grade shall be a C (plain) at Senior School or C+ or equivalent in each of the two teaching subjects.
Higher diploma in a technical discipline examined by Kenya National Examination Council (Knec) will also be acceptable qualifications.
Special needs education training will target senior school leavers. "The course will constitute pedagogy of teaching regular learners as well as specialisation in teaching various categories of learners with special needs," reads the report. The document says that by introducing the competency-based curriculum, Kenya has now joined other nations, which consider education as a path towards achievement of the country's national goals.
And due to this, the report says, there is need to reform the teaching profession with standards raised from training level to expected outcomes.
If plan is adopted, continuous assessment tests (CATs) will constitute 70 per cent of the final grade of the trainee teacher. Practicum or project work will be part of the CATs.
National examinations administered by Kenya National Examination Council (Knec) will only total to 30 per cent.
The proposals reveal that core competencies of the reformed teacher education will include communication skills, self-efficacy, critical thinking, citizenship, digital literacy and professionalism.
The highest quality teacher should be capable of helping students to learn and have a deep mastery of subject areas.
Ministry of Education policy documents spell out the outcomes of an ideal teacher education and states that the teacher must be able to develop basic theoretical and practical knowledge on the teaching profession.
"Quality education is largely dependent on highly qualified teachers and schools should therefore have sufficient number of qualified teachers," says the KICD report.