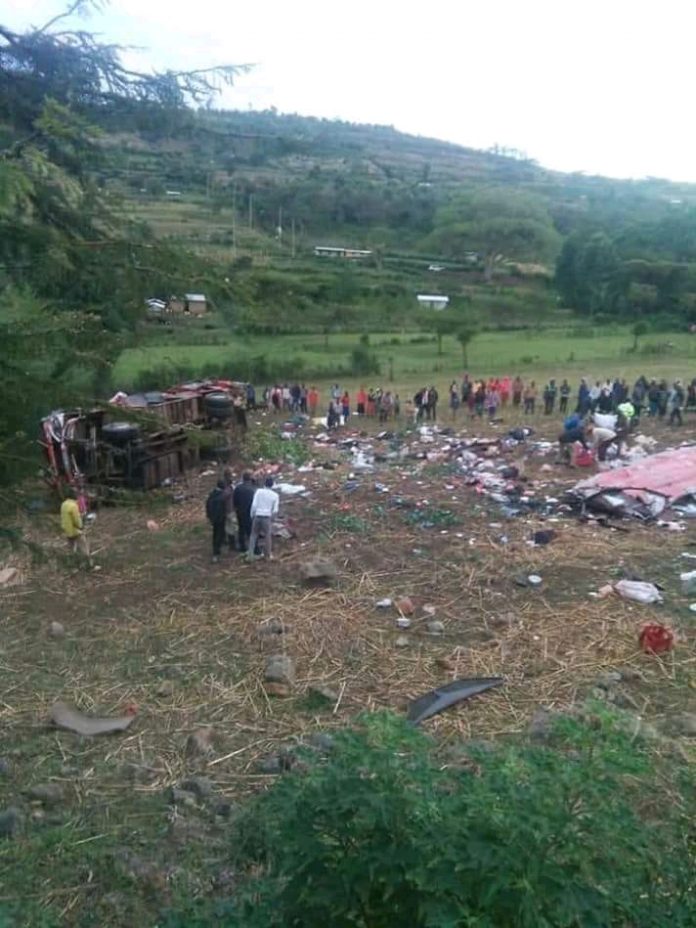 50 people have died and 2 others injured in an early morning accident which occurred at Tunnel area, a blackspot along Londiani-Muhoroni road.
The 67-seater bus is said to have veered off the road while descending a steep slope. The bus then hit a guard rail, rolled and plunged down about 20 metres. Eyewitnesses said the accident happened at about 5am.
Residents gather at the scene of the accident.
''The passengers were travelling in a bus belonging to Western Cross Express. Those who sustained injuries have been rushed to Muhoroni hospital.'' Said Rift Valley traffic boss Zero Arome.
According to first responders, the bus was from Nairobi headed towards Kisumu general direction and when the driver reached the accident scene, he lost control of the vehicle before plunging into a valley.
It is suspected that the driver of the ill-fated bus fell asleep on the steering wheel. The bus was reportedly carrying 52 passengers. This means that so far, only two people have survived the accident.