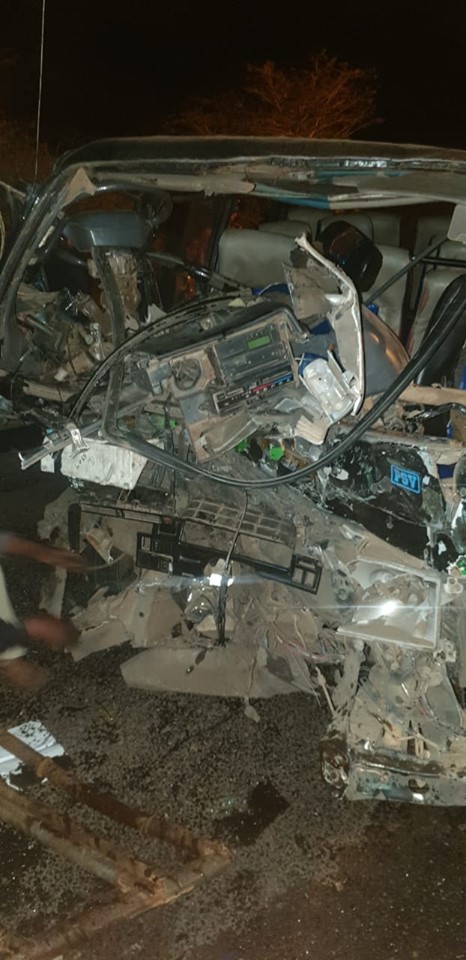 First to die was the patriarch, who collapsed and died in his Kathe-kai home in the outskirts of Machakos town early morning on Wednesday.
At around 9.30pm his son, Roy Mwendwa died when his car rammed head-on against a 14-seater matatu at Kanaani area just a few kilometres from their father's home.
The grandson who was in the same car died minutes later at the Machakos Level 5 hospital where he had been rushed alongside other injured accident victims for treatment.
THE MACHAKOS TRAFFIC BASE COMMANDER HARRIET KATHURE SAID "MWENDWA WAS TRAVELLING HOME FROM MACHAKOS TOWN IN HIS CAR A TOYOTA MARK II (KBR 906A) WITH HIS COUSIN AND SON ABOARD WHEN HE COLLIDED WITH THE MAKOS SACCO MATATU (KBN 256R) AT KANAANI AREA."
She explained that the two drivers died instantly while the other passengers were rescued and rushed to Machakos Level 5 hospital where the juvenile was later pronounced dead.
The death of the trio has thrown Machakos town residents into mourning as fellow business people and customers of the prominent shop try to come to terms with the unusual loss.
Netizens have condoled with the family. Here are some of their posts.
Flex Felixo Felo: I have no idea on who they are but it is saddening, when are we going to realize that our public roads are quickly turning to death traps, let us avoid speeding and pride in our roads, that is the only way to avoid accidents, rambi rambi zangu kwa familia.
Lilo Lilo: Shine on ur way.
Festus Mema: I can't imagine this, Roy. Rest in peace.
Peter Muema: It is unimaginable but it is true.
Here are photos of Roy Mwendwa.