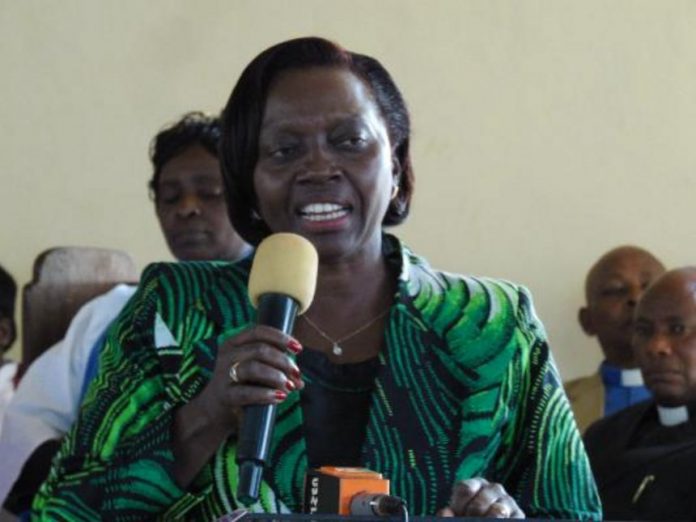 Narc Kenya leader Martha Karua has said she will support President Uhuru Kenyatta's 2017 re-election bid as he is Kirinyaga's choice.
Karua, who has maintained that she is neither in the ruling Jubilee coalition nor the opposition's Cord, said she will vie for Kirinyaga governor next year.
"My party will not be fielding a presidential candidate in 2017 and the residents from this region want Mr Kenyatta to go back to State House. I have no problem with that," she told the 400 Narc-Kenya delegates at the church's hall.
She said at Kianyaga Catholic Church in Gichugu on Thursday that she will vie for the seat under her party. The incumbent Governor is Joseph Ndathi.
"They should elect him to complete his two terms."
Further, Ms Karua said she supported President Kenyatta's fight against corruption.
"President Kenyatta is doing his best to fight corruption and I fully support his endeavours," she said.
"I will join hands with the President to fight graft in the country. Everyone should back efforts by the Head of State," she added.
Her announcement came as a surprise to many because Ms Karua has been a fierce critic of the Jubilee government, especially on how it has handled the war on corruption, electoral reforms and the rule of law.