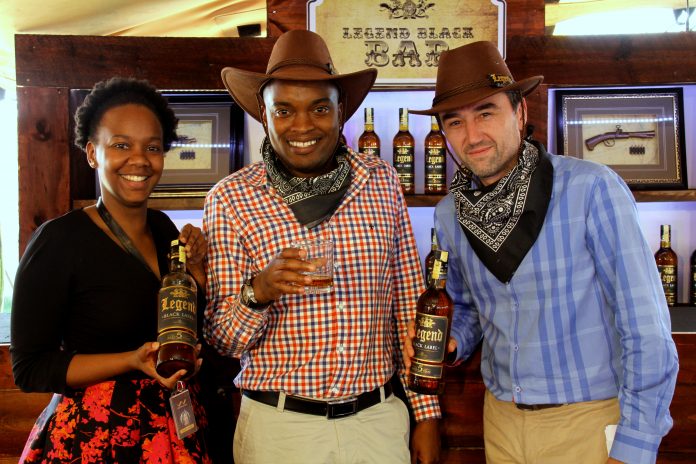 Africa Spirits Limited has launched a new brandy to add to its growing stable. The product known as Legend Black is a blend of European brandies aged 5 years in Oak barrels and assembled by a master blender in Cognac, France. The new brandy is part of the distiller's growth plan to increase its offering to consumers across the board.
"This product is for the discerning consumer, to who quality and origin of a product matters. We are providing them with a drink of distinction, quality and value for money," said ASL's Head of Marketing Nyawira Kariuki.
The recommended retail price for the 250ml bottle is Ksh. 245 while the 750ml goes for Ksh. 725.
The Company is banking on the quality and pricing of the product for increased uptake.
"Today in the market very few products at this price point have such accolades associated with them," notes Ms. Kariuki.
Legend Black Label marks the expansion of the company's flagship brandy, Legend Brandy, a market leader in the local spirits segment.
"The alcoholic beverage market in this country is hugely untapped and there remains a huge potential for growth. We are confident to continue to grow our share of the market and this product is among many to come," said ASL in a statement.
Part of Africa Spirits' growth plans includes expanding its presence in the East Africa Community. "We will continue to innovate and introduce new products that resonate with the consumer," the manufacturer added.