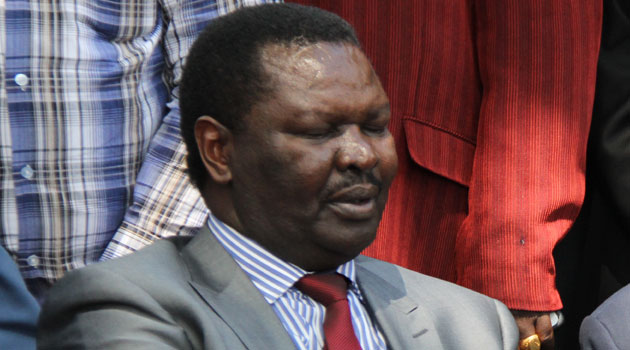 Kitui West MP and former Minority Leader Francis Nyenze has passed on.
Mr Nyenze died on Wednesday at The Nairobi Hospital, according to Kitui Senator Enoch Wambua.
Francis Nyenze was born on 2nd June 1957 in Kabati, Kitui West and is a graduate of the University of Nairobi, He was the Member of Parliament for Kitui West Constituency and the Minority leader in the 12th Parliament.
Signs of his failing health came to the fore when he was sworn in to the 13th Parliament with an oxygen tank strapped on his body.
He was the member of Wiper Democratic Movement Kenya but caused a storm when he, and former Wiper National Chairman, David Musila supported President Uhuru Kenyatta's re-lection in the August 8 polls.
In 2001 he was the Minister for Heritage and Sports having had served as the Minister for environment in 1997 when he was elected as the MP for Kitui West.
A father of three, he was a member of the Public Investments Committee in the 12th Parliament. In 2014 the MP chaired a task force on the compensation for victims and prosecutions of directors of pyramid schemes. Investors in the pyramid schemes lost billions of shillings when the Ponzi schemes collapsed in 2005 leading to the task force.