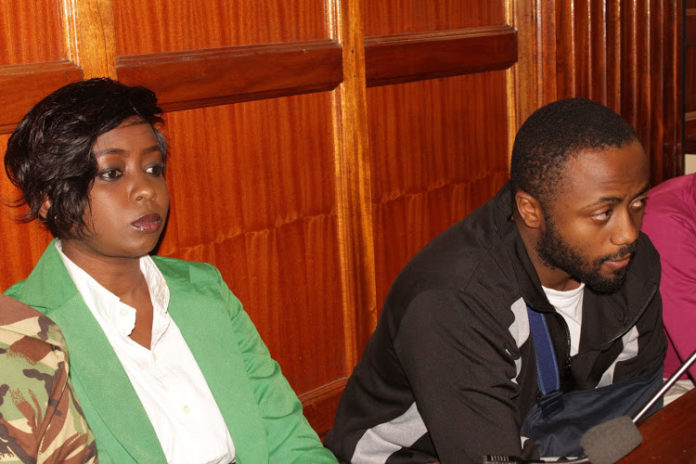 Joseph Jowie Irungu has finally been given bail after languishing in prison since 2018 when he was arrested and charged with the murder of businesswoman Monica Kimani.
Jowie has been released on Sh. 2. m cash bail over the murder of businesswoman Monica Kimani. Jowie who was given an alternative bond of Sh. 3. m and released on Thursday by a Milimani Law court. Making the ruling, Justice James Wakiaga said there are no compelling reason to deny the accused bail.
See why Kenya abandoned this KQ plane in Ethiopia
"There are no compelling reasons to deny the accused person bail term," ruled Justice Wakiaga on Thursday.
The murder suspect has also been ordered to report to the area chief every end month until the conclusion of the case.
"The circumstances have already changed since the key witnesses have testified," added Justice Wakiaga.
The judge also ordered Jowie to deposit his passport in court and not to contact witnesses in the case.
"What should be considered is the strength of the prosecution case, it's not a ground alone to deny the accused bail, said Justice Wakiaga.
On November 28, 2019, Jowie filed a fresh application to be released on bond, arguing that protected witnesses had already testified and that his siblings would accommodate him.
Places in Nairobi where you can buy things at a bargain
His initial application to be granted bail was rejected for various reasons, including lack of a permanent address.
While in prison, Jowie sued the state accusing the state and the Commissioner of Prisons of "inhumane treatment" in a case filed by his lawyer on December 13, 2019.
Jowie's prolonged stay in prison as an accused person raised eyebrows in the wake of the release on bail of Embakasi East MP Babu Owino who was charged with attempted murder for shooting a DJ in Nairobi.
The former security consultant was charged with murder alongside journalist Jacque Maribe, for the killing of 28-year-old Monica Kimani.
Kimani was found dead in her rented apartment at Lamura Gardens in Nairobi in September 2018.