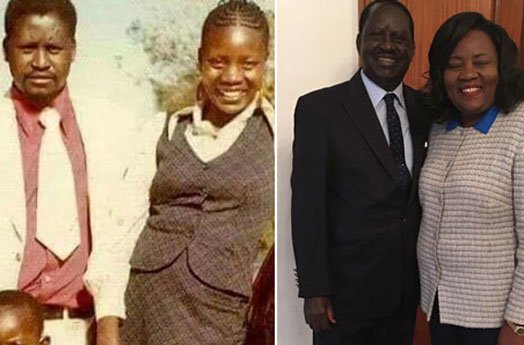 Former Prime Minister and Cord leader Raila Odinga ad his wife Ida are celebrating their 43rd anniversary in marriage.
Raila, 72, who has been married to mama Ida Odinga, a former high school teacher, for the past four decades, took to social media to share the joy of his milestone.
In the 1970s a young Raila and Ida Odinga met while he was a lecturer at the University of Nairobi.
The couple is blessed with four children including the late Fidel Odinga who passed away in January 2015.
Raila is also on record for singling out mama Ida's efforts to bring up their children when he was detained on two separate occasions in the 1980s.