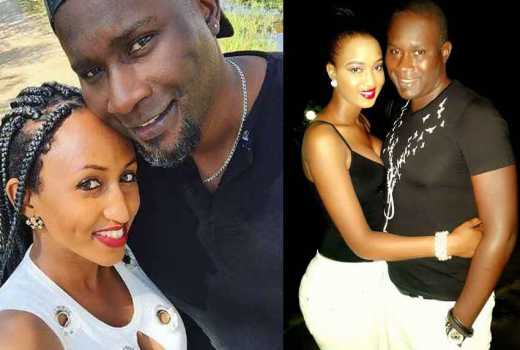 Music producer Tedd Josiah has said that learning to deal with the death of his wife Reginah Katar is the hardest thing he had to deal with.
Reginah passed away in 2017 leaving behind a daughter Jay.
Sharing an old photo of his daughter, Tedd said,LIFE'S JOURNEY ISN'T ALWAYS IN A STRAIGHT LINE, SOME TWISTS AND TURNS COME.
LEARNING TO DEAL WITH DEATH AS A SINGLE PARENT HAS BEEN THE TOUGHEST PART OF MY JOURNEY.
WITH EVERYONE THINKING "YOU'RE SO STRONG" YET NEVER TAKING TIME TO SEE THE LAYERS OF BROKEN BEHIND THE SMILES AND "STRENGTH"
I CONTINUE TO PRAY HE HAS MERCY ON US, BRINGS THE RIGHT PEOPLE ROUND US AND ENABLES US TO WALK.
WITHOUT GOD I AM BUT A BROKEN MAN UNABLE TO ACHIEVE MUCH.
At the time of Reginah's death baby Jay was three months old.
In a past post, Tedd had opened up on how helpless he felt when Reginah died and he had to carry the baby home.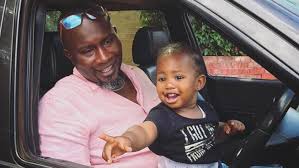 AS I SAT IN THE CAR WITH A LITTLE 3-MONTH-OLD BABY ASLEEP IN MY ARMS AT 5:30 AM OUTSIDE A HOSPITAL I THOUGHT TO MYSELF…
"SO MY BEST FRIEND IS DEAD, MY LOVE, BUT ISN'T THIS A JOKE? SHE SURELY MUST ME ASLEEP…. WILL I MANAGE THIS ALONE WITH AN INFANT?"
MY RESPONSE? "GOD WILL GIVE ME THE ABILITY."
IT PLAYS BACK IN MY MIND EVERY SINGLE DAY AND WHEN LITTLE JAY LOOKS AT ME I HAVE TO SMILE AND LET HER KNOW WE LOVE MAMA BEAR ? AND SHE'S ALWAYS THERE WITH US.