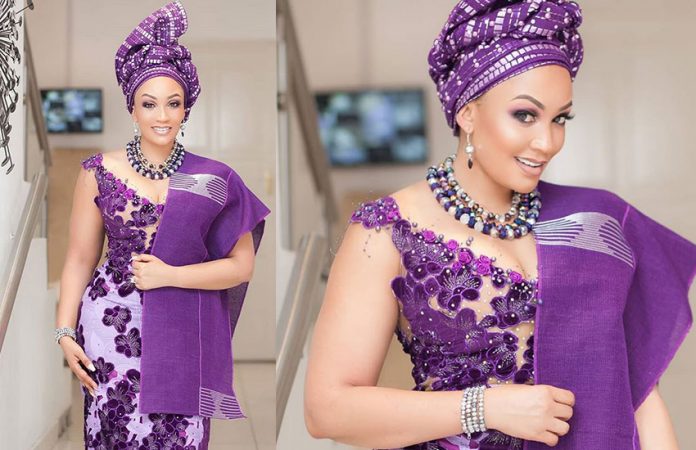 In May 2019, Zari Hassan revealed that she had been approached severally to star in Nigerian movies but turned down the offers.
According to Zari, several factors including pay and need to relocate to Nigeria were at play forcing her to pass over deals that would have otherwise seen her debut on Africa's largest film producer, Nollywood.
"For movies yes nimekuwa na offers kidogo from Nigeria, but the problem kidogo it needed me to move to Nigeria.
"Na shooting is not something you are going to do in a week, it takes a bit of time and some of the offers I declined because the time was too long and the money was not enough for me to leave my family, my work.
"So ikitokea a good offer for movie why not. I'm talented and I can multitask," Zari told Millard Ayo at the time.
However, the Ugandan born entrepreneur has ignited calls for her to reconsider her decision after she stepped out in an exquisite mermaid lace that she matched with a gele.
"Mrs Chief Oga, Chief Obi or Mrs Igwe. My Niger fans help a sister out. What's the wording?" She wrote.
Some of her followers such as @bonafide_obudu_girl beautifully declared, "We Nigerians have adopted you as one of ours long ago."
While @salt_en_pepa added: "Is this my Mama Tee or she's now called Mama Tooooo cheeiiii I can imagine my baby girl cooking eggusi and plantain in this Nigerian attire."
Music
Apart from her projected desire to act one day, the socialite who resides in South Africa with her five children is also a singer.
Before shrugging it aside in 2013, Zari had Hotter Than Them, Nkaaba and Toloba among others topping the charts in her native country.
Her second-born son Raphael Ssemwanga has seemingly followed her footsteps.
Going by the stage name Lil Flex, Zari's son with the late Ugandan tycoon Ivan Ssemwanga, released a track titled 'Goals' in 2018.
"Guys please go do the most on my new track. Link in bio,"  he posted on his social media.
His mother, proud of course, however, encouraged him to put school first.
"Happy birthday raphy_junior that rap music career ain't happening till you put school 1st. I must say you are talented boy…. love u baby,'' she posted.