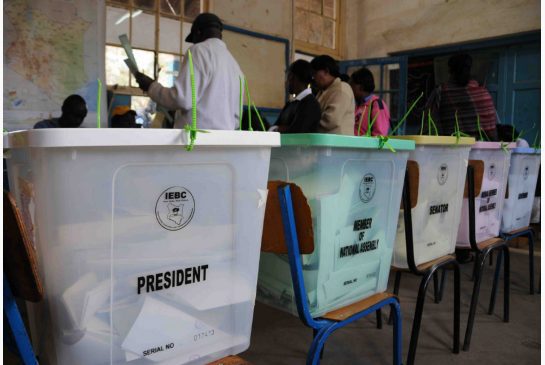 The Independent Electoral and Boundaries Commission (IEBC) has struck a deal with the United Nations Development Programme (UNDP) that will see ballot papers for the upcoming repeat poll procured by the UN agency.
UNDP will identify a new printer expected to deliver the ballot papers and statutory forms at least four days to the D-day.
The UN agency will also meet the entire cost through its programme dubbed, 'Strengthening the electoral process in Kenya', a relief to taxpayers who have been spared the bill.
The development was revealed in a letter from IEBC to the NASA secretariat boss, Norman Magaya. IEBC says that although it has a contract with Al Ghurair, the offer by UNDP is a welcome relief as it will boost the public confidence that has been eroded since the nullification of the last presidential election results.
"The commission has a financing agreement with UNDP, and in accordance to this agreement, has offered to procure ballot papers and the result forms. This assistance is meant to aid restore public confidence and trust in the integrity of the ballot papers and result forms, as well as address concerns raised by the Supreme Court," said IEBC Chairman Wafula Chebukati.
The IEBC boss said he had written to the National Treasury to seek advice on the engagement with UNDP following a resolution of the commission's plenary and was  waiting for a feedback. If accepted by Treasury, this may ease pressure on IEBC as the cancellation of the contract with Al Ghurair was part of the 'irreducible minimums' that NASA has presented as pre-conditions for it to participate in the repeat polls. However, IEBC will retain technology provider OT Morpho/Safran of France due to time constraints.