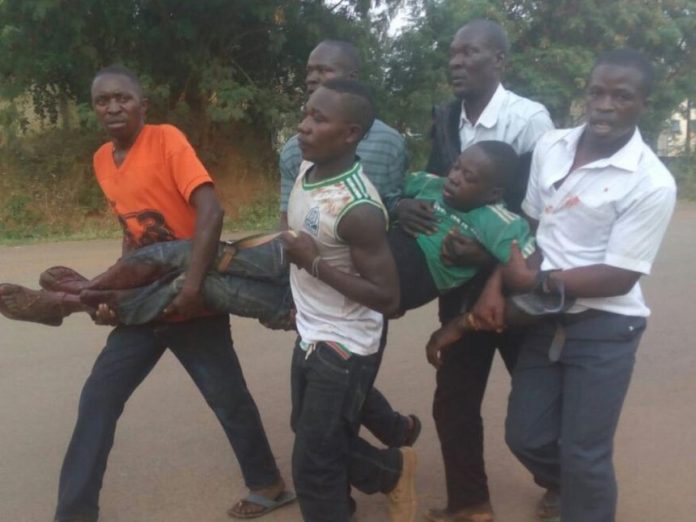 Three people were shot dead Wednesday evening while Five others were seriously injured when police officers fired on a mob that had forced their way into Bondo police station to lynch two women alleged to have stolen a baby.
ondo OCPD Paul Kiarie said the two, who are in their late fifties, were spotted by members of the public carrying a baby in a basket upon which they were questioned on the whereabouts of the mother.
The women were then ferried to the police station by an individual who realised that their lives could be in danger.
But a crowd followed them to the station, demanding to be allowed to lynch the suspects.
The dead, all men could not immediately be identified while the injured who were in critical condition were rushed to Jaramogi Oginga Odinga Teaching and referral hospital.
The OCPD later revealed that he interrogated the suspects who explained that the child belonged to their sister-in-law who died while giving birth at Siaya Referral Hospital on Tuesday.
"We were on our way to Nyangoma children's home where the baby was to be adopted," they said.
Kiarie stated that, although incidents of child kidnappings and theft were on the rise in the region, the public had no right to accuse the women of being part of child theft cartels without fair trial.