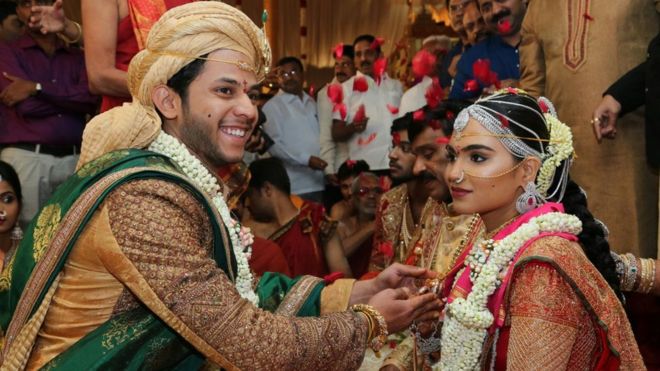 Can a wedding cost a whopping Sh. 7.4 billion? Well, one of the world's most extravagant weddings estimated to have cost at least Sh. 7.4 billion has been held in the southern state of Karnataka, India.
The wedding of businessman and Indian politician G Janardhana Reddy's daughter, Brahmani, has been met with anger as millions of Indians are struggling in the midst of a cashflow crisis. Critics have described it as an "obscene display of wealth".
The groom, 23-year-old Rajeev Reddy, is the scion of a business family from the southern city of Hyderabad.
Mr Reddy was quoted as saying that he had mortgaged properties in Bangalore and Singapore to raise money for the wedding and that all payments were made six months ago when the planning started. It hasn't stopped Indians taking to social media to ridicule the wedding. His political opponents, meanwhile, have used it to speculate if the prime minister's drive against illegal "black money" would include elites.
A former member of Prime Minister Narendra Modi's Bharatiya Janata Party in Karnataka state, Mr Reddy recently spent three years in jail on corruption charges, which he denies, and was freed on bail last year.