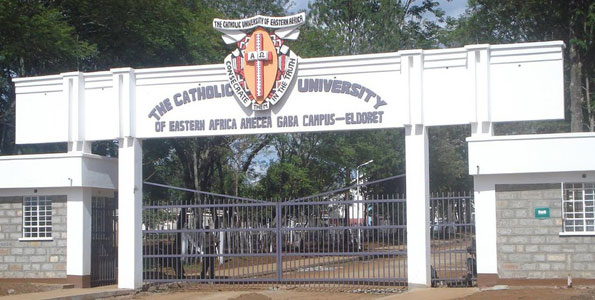 Two law students at the Catholic University have been charged for attempting to bribe their way to graduation.
The two students, Jecinta Kiguru Mugure and Joan Kariuki Wanjiru, are said to have offered the university's Deputy Registrar Academic Affairs, Mr Caleb Opwora Sh. 820,000.
They were arraigned before an Anti-Corruption Court and charged with corruptly offering a benefit.
According to the prosecution, the two committed the said offense on October 27, just a day before the set graduation at the varsity's main campus in Nairobi.
"The accused persons wanted to be allowed to graduate on October 28 with degree certificates in law which they did not qualify for, a matter related to the affairs of the said university officer," court was told.
The two were arrested by the Ethics and Anti-Corruption officers on October 27 and were released with a fine of Sh 15,000 bond each before being arraigned in court on Wednesday. The case will be mentioned on November 28.