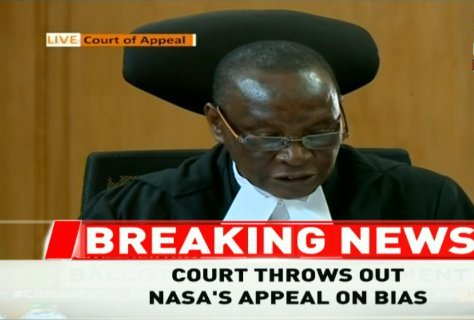 The Court of Appeal has given the go ahead for presidential ballots to be printed by the Al Ghurair of Dubai.
This is after the court overturned an earlier ruling by the High Court.
The judges ruled that public participation is not a requirement in direct procurement, which was applied by the electoral commission in awarding the contract to Al Ghurair.
High Court judges Joel Ngugi, George Odunga, and John Mativo had made a finding that the commission failed to engage in public participation while awarding the tender.
They had directed IEBC to start the process afresh and come up with a framework for ensuring public participation.