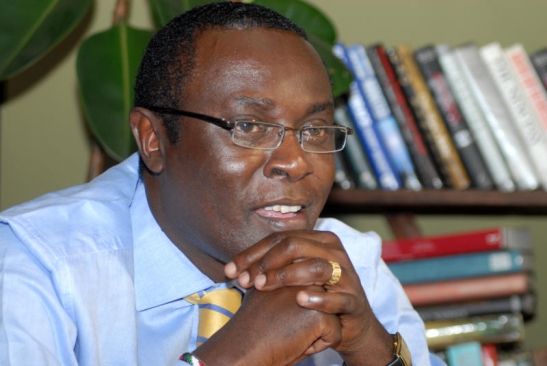 Political pundit and consultant Mutahi Ngunyi has admitted that his company, The Consulting House, was paid Sh. 11.8 million by the National Youth Service even though he had not sent an invoice.
In a letter to Devolution Secretary Sicily Kariuki, Mutahi Ngunyi says his company is ready to refund the government the Sh11,875,000 "malicious payment" within 15 days.
"There is a payment totalling Sh. 11,875,000 which we did not invoice any of our clients for," he said in the letter. The payment, he adds, was made on April 23, 2015 through "inward remittance proceeds".
Last month, Ngunyi had offered to refund the money if an audit proves that indeed he was paid for services not rendered.
"…my instruction is to refund the money to GoK (Government of Kenya) with instantaneous immediacy and NOT to exceed 15 days from the date of receipt of this letter," reads Ngunyi's letter dated July 29, which was tweeted by the political scientist on Thursday night.
"Kindly supply us with the modalities of returning the funds through a banker's cheque or RTGS (real-time gross settlement systems). Similarly, furnish us with details of the recipient as per government Standing Operating Procedures."
Ngunyi, however, maintains that the unsolicited payment was made in bad faith.  "We want to establish why this money was paid without an invoice from us. And why, according to the Auditor General's report, an old invoice, which had already been processed and paid, was used to make the payment," he says.
"We are also interested to know how this old invoice passed the 25 or so stages at IFMIS undetected. We hold the view that this was done in malice and was meant to discredit and fight the innovations our firm introduced at NYS."
Below is Mr. Mutahi Ngunyi's letter: