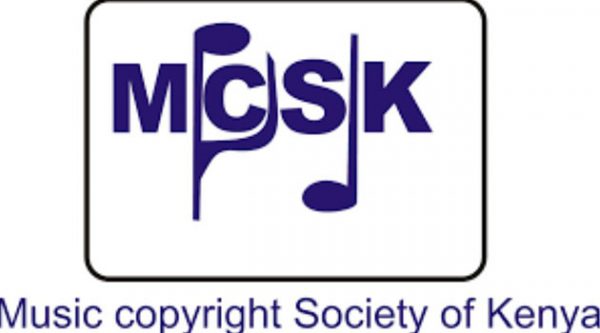 Kenyan artistes have lashed out at MCSK for paying them peanuts.
Music Copyright Society of Kenya Ltd paid all artistes an equal amount Sh2,530 in general distribution.
The music body has over 13,000 artistes meaning they distributed over 30 million this quarter.
Several artistes have taken to social media to lament about MCSK, which many claiming it's being disrespectful to artistes, especially those who work hard for their money.
Music supporters have been angered by MCSK and we hope the house is going to be brought to sanity and artistes get paid for their hard work.
Reactions from artistes include;
King Kaka: Kwanza Kabisa I thought it was just @khaligraph_jones anazusha then I got my fair share. Watu kama @SautiSol watatumia hii doh aje surely?? If my math serves me right 2500 * 15,000 members that's 37,500,000 , MCSK are you sure you collected 37M in one year. Na nikikuja kwa your offices it's all new cars na muliingia kwa ofisi mkiwa kwa Boda. This is very sad and siku moja tutakuja kwa hizo ofisi. Kukula jasho ya Mtu Mwingine ni laana. Anyway Wacha nikanunue nyumba Na hii pesa yangu, if you are selling a property kindly DM serious DMs only. Sasa ntaambia nini watoi wangu?
Khaligraph Jones; MCSK Siku Moja Tutakuja Kuwavuruga uko Mbaya Sana, Msijaribu kunitumia hizi peanuts tena, Infact I have given Authorization for my Music to be pirated, Don't collect money on my Behalf anymore, Nisiskie mmeshika mtu akicheza Wimbo zangu kwa street, msinitumie izo peanuts zenu tena, The OG shall be respected #mrinternational.
Also rea;
fenamenal Kama royalties ntalipwa same na @khaligraph_jones then pia show mtakuwa mnanilipa rate yake. The OGs shall be respected. 
Gidi Ogidi Music Copyright Society of Kenya – MCSK has just sent me Ksh 2,530 as royalties for my music. It is the second time that I have recieved such a whooping amounts in my music career spanning 20yrs. Wacha sasa nitafute nyumba kubwa na Ferrari with this Sh2,530 so as to live like akina Rick Ross. Music is well paying in Kenya.