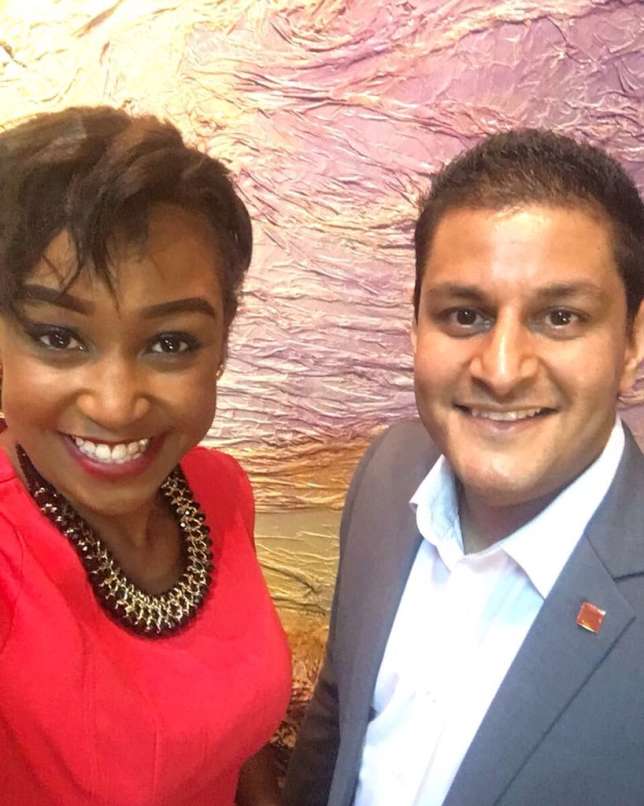 Popular KTN news anchor Betty Kyallo and Chandaria Industries and Group CEO Darshan Chandaria spent the weekend cruising in super posh cars belonging to the billionaire.
One of the posh cars by the billionaire, a ML 63 AMG Mercedes Benz, is estimated to have cost up to Sh. 18 million.
This is not the only car Darshan owns, other ostentatious flashy machines in his garage include a Cadillac CTS-V, Ferrari F12 Berlinetta and the Aston Martin V12 Vantage.
The billionaire posted a photo showing two of his cars, a Porsche Cayenne valued at Sh. 6.7 million and a Mercedes Benz estimated at Sh. 13 million.