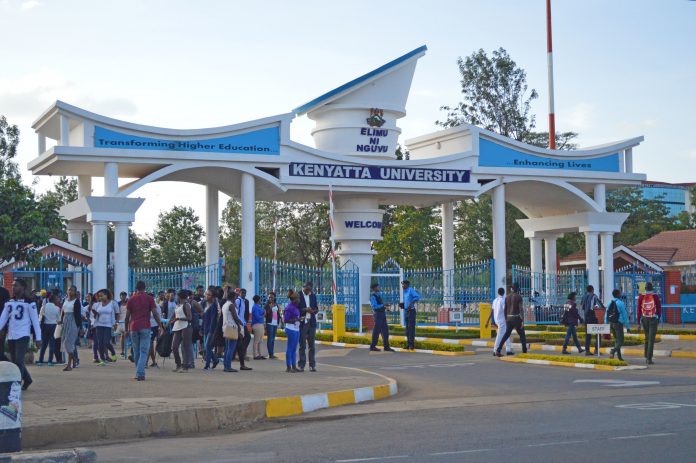 In a memo sent out by the institution's management, the school will remain shut following a day of riots by the students.
Vice-chancellor Prof Paul Wainaina stated, "Following disturbances by some students from Monday, October 7, to Wednesday, October 8, that has led to the disruption of lectures and destruction of University property, the University Senate has decided to close the University until further notice.
"In view of the foregoing, all students are required to vacate the University premises immediately," he declared.
The notice comes after two days of students unrest at the main campus of the institution.
Students at Kenyatta University on Monday, October 7, brought traffic along the Thika Superhighway to a standstill, as they ditched their classes in protest.
Police were quick to respond after the students rendered the busy highway impassable.
The student union president, Joshua Ayika has since been arrested after the police engaged the rioting students in running battles.
On Tuesday, October 8, a video made rounds on social media showing the students bringing down a wall.