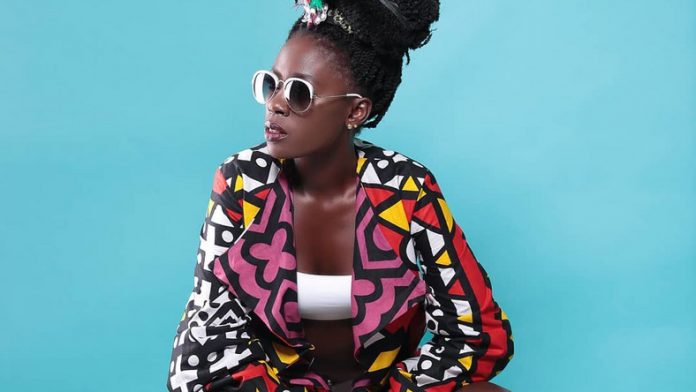 Singer Akothee has responded to critics after trending for wearing a miniskirt in parliament.
Her dress code left heads turning despite the fact that she was briefed on how to dress before going to parliament.
I DRESSED MY BEST. THIS IS MY BEST OFFICIAL SO FAR. IT'S ONLY THAT MY LEGS ARE LONGER THAN THE SKIRT MAYBE," AKOTHEE SAID.
The Sweet Love hitmaker said she had no problem with the parliament rules, especially on the dress code."EVERY ORGANISATION HAS THEIR RULES AND REGULATIONS AND IF EMPLOYEES ARE FREE TO DRESS THE WAY THEY WANT SOME PEOPLE WOULD GO TO WORK DRESSED LIKE AKOTHEE," SHE SAID.
Adding, IF PARLIAMENT WASN'T STRICT I WOULD EVEN WEAR A BIKINI."
She had lunch with nominated MP David ole Sankok and Embakasi MP Babu Owino. She said her main agenda at the corridors of parliament was TO INVITE THE GOVERNMENT TO COME FOR THE LAUNCH OF AKOTHEE FOUNDATION AND SUPPORT ME."
The controversial singer said her reception at parliament by the MPs was warm despite being barred by security at the entrance."I WAS SURPRISED THAT ALL OF THEM ARE MY FANS AND KNOW ME."
The singer is set to launch the foundation on 28 September at Weston Hotel, which aims at supporting the people living in tough conditions in Turkana."I'M PLANNING TO SINK SIX BOREHOLES, BUILD A SCHOOL AND A CHURCH IN EVERY RESCUE CENTRE."
Akothee insisted that she is not interested in politics and will not run for office. She said she was shocked after she was given a leso to cover herself in parliament."I WOULDN'T CHANGE MY LIFESTYLE AND DRESS CODE FOR ANYONE. POLITICS FOR ME IS STILL A NO FOR ME. NOT TODAY, NOT IN 20 YEARS."