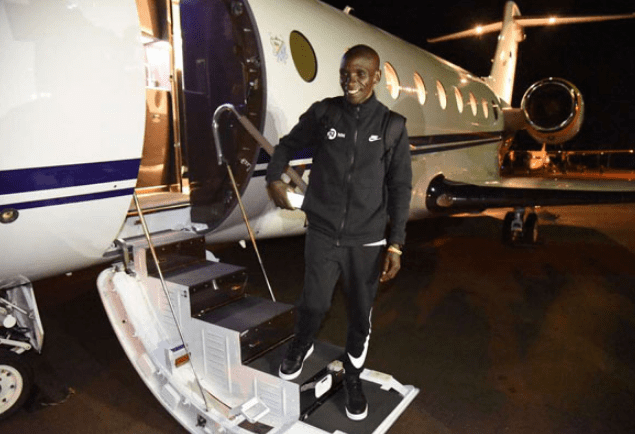 The jet arrived in Kenya on Monday evening at Eldoret International Airport – The marathon champion boarded the jet alongside his technical team – Kipchoge is set to run a marathon in less than two hours, the first ever A British billionaire has flown Kenya's Olympic marathon champion Eliud Kipchoge to Vienna, Austria, ahead of the INEOS 1:59 Challenge. Sir Jim Ratcliffe's Gulfstream G280 which was flown by two pilots from his British base was received by Kenya Airport Authority (KAA) staff at the Eldoret International Airport on the night of Monday, October 7.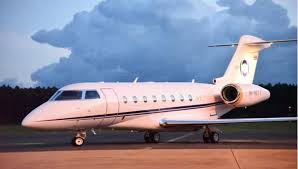 Ratchcliffe is also the owner of Inspec Ethylene Oxide Specialities (INEOS), a chemical firm that is bankrolling the challenge. The jet which is valued at KSh 2.4 billion is expected to make a fueling stop at Luxor, Egypt, before proceeding to Vienna. The 34-year-old athlete was accompanied by his technical staff and are expected to arrive at Vienna on Tuesday, October 8.
Although the organizers had set the challenge for Saturday, October 12, early arrival of Kipchoge is set to determine if they are fine with the date or it will need to be changed. "The call made to fly Kipchoge from Kenya to Vienna was the first stage of a pre-agreed decision process by the INEOS 1:59 Performance team to select the best date for the INEOS 1:59 Challenge," said the organisers in a statement issued on Monday.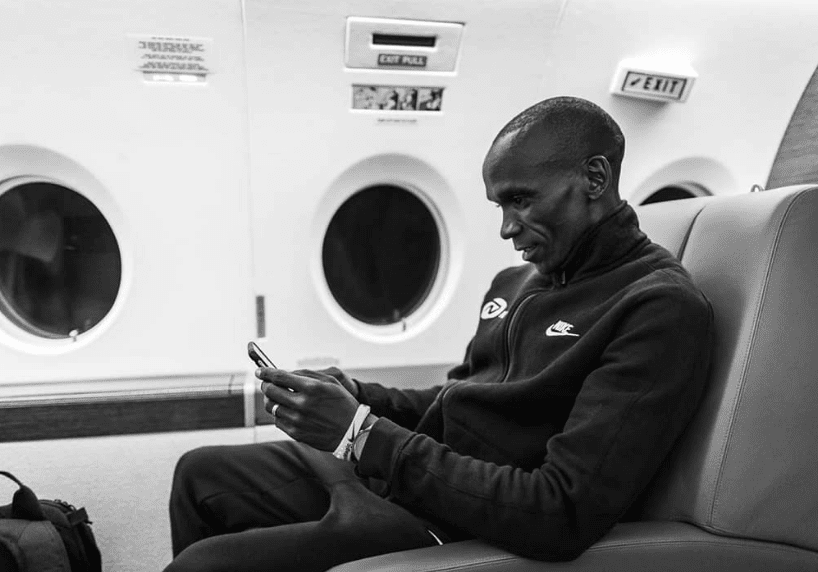 Nairobi's St. Paul's University Chapel held a mass for Kipchoge on Sunday, October 6, where they prayed for him ahead of the challenge. Under the theme no human is limited, the marathoner is seeking to become the first human being to run a marathon under two hours. The marathon will be held on a multi-lap, 9.6 kilometre course centred on Hauptallee, the iconic long, straight and tree-lined avenue which runs through the heart of The Prater, in Vienna, Austria.