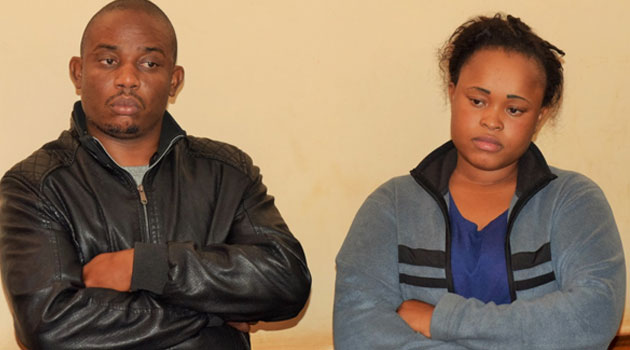 The hearing of the Mary Wambui murder case was on Monday postponed to June 2020 after the court received a miscellaneous application. Joseph Kori was supposed to testify against his mistress for the death of his wife.
The application is seeking release of a vehicle that allegedly ferried Wambui's lifeless body. The car is being held as evidence.
Testimony
Joseph Kori, who was set to testify against his mistress Judy Wangui did not get a chance to testify after prosecution also claimed to not have been served with pertinent government analyst exhibits.
Joseph Kori fails to testify in Mary Wambui murder case after court received new demand
A Kiambu Court on Monday directed that the miscellaneous application will be mentioned on November 4 and heard in February 2020.
Mary Wambui was murdered in January 2019
Wangui and a car dealer Michael Mathenge are the prime suspects in the murder of Wambui, who was a businesswoman until her demise and wife to Loseph Kori.
According to a postmortem report, Wambui died of suffocation after taking a number of blows to the head from a pressure cooker.
The gruesome murder exposed the love triangle Joseph Kori had gotten entangled in leading to the murder of his then wife, Wambui.
Kori's estranged first wife came out to narrate that Wambui had been the cause of their separation.
Later, other women came out claiming that they had also had affairs with Kori.
Joseph Kori wiping tears while during a past court appearance with Judy Wangui and Micheal Mathenge