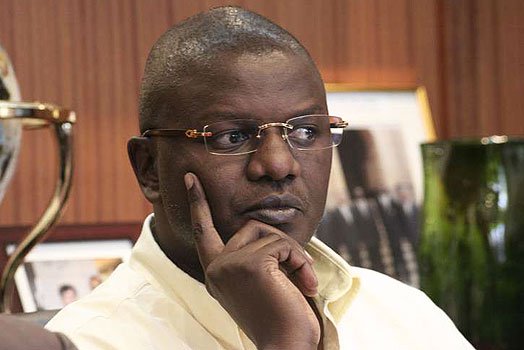 Former KTN New Anchor Louis Otieno has gone deaf and is now appealing for financial help. This has been revealed by a statement from a committee that is organizing for his treatment.
"As you all may be aware, Louis has been unwell and in and out of hospital, being treated for acute pancreatitis. During one of his admissions, Louis lost his hearing. Efforts to fix it have failed," read a statement from the Louis Otieno Medical Fund Committee, adding that he has been incapacitated.
"After consultations with doctors, it was agreed that the only way the hearing could be fixed was by having a procedure undertaken in India called Cochlear implant. The committee is also planning a harambee to support Louis."
To help out, send your contributions to paybill number 333957.
Louis has been dogged by problems since he left the screen. top among them has been the case on the murder of Careen Chepchumba, in which Louis was a suspect.
Careen Chepchumba who was found dead on February 14, 2012 at an apartment in Kilimani, has not found rest. Former TV anchor Louis Otieno, was initially questioned by police over her death, but later released.
According to Careen's father Hosea Kili, his daughter borrowed Sh3 million from friends and family to finance the flashy lifestyle of the former television personality and that on one occasion, she stole Sh600,000 from his house, which she gave to Otieno.
This news come barely days after another screen hotshot, Swaleh Mdoe revealed that he has gone broke and is in the process of selling his kidney to sort out his financial problems.