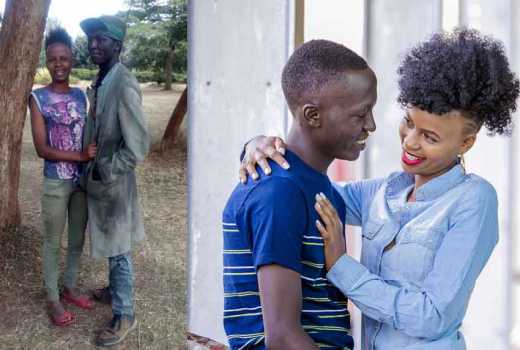 Kenyans have been mesmerized by a makeover involving two street couples that was done on Valentine's Day by a local photograph house, Muchiri Frames.
In the photos, the two lovebirds -Sammy (Blackie) and Virginia – have awed the public with their transformation that has certainly pushed the stereotypes associated with the city's 'chokoraa' one click at a time.
Virginia met Blackie at Central Park where their friendship blossomed and bloomed at Majengo slums over two years ago and have been together ever since.
"Their love story has defied all odds. They are a young, amazing couple with a genuine story to tell. When we took them for the shoot from Central Park, well-wishers just chipped in providing the stuff used in makeover such as clothes and makeup," said Muchiri, the photographer.
the two lovebirds have vowed that nothing will ever separate them.
The makeover was a Valentine's day treat to them.
We wish them better times together