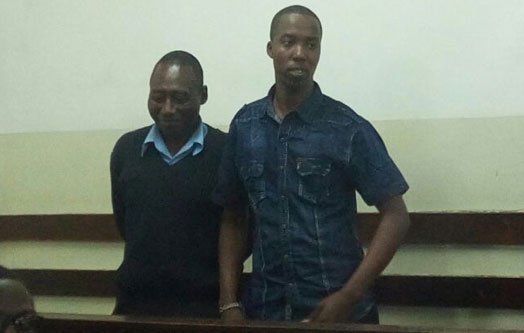 Kapsabet County Hospital was paying a man accused of being a fake doctor nearly Sh150,000 every month. Investigations show Ronald Kiprotich Melly continued to work at Kapsabet County Hospital six months even after his colleagues raised queries about his qualifications.
Kapsabet Hospital Medical Superintendent Shadrack Kemei confirmed he had he received complaints in July and August this year from other doctors, nurses and hospital workers about Mr Melly. Dr Kemei said the facility investigated a case involving him in June after a caesarean delivery he conducted led to the death of the mother, but would not reveal the investigations.
Melly worked in several departments at the hospital, including the maternity and outpatient departments between May 4 and October this year, when he was transferred to Meteitei Sub-County Hospital as Medical Superintendent.
Additional reports now suggest that the quack never attended the University of Nairobi as he had previously alleged. The university said in a letter to the Kenya Medical Practitioners and Dentists Board that Mr Ronald Kiprotich Melly was "not a registered MBChB (Bachelor of Medicine and Bachelor of Surgery) student and therefore never trained at this institution."
In the seven months he worked in Nandi County, the 'fake doctor' worked in the maternity section at the county hospital, in delivery cases and conducting caesarean sections for a month before being shifted to the out-patient department. On October 13, he  was deployed to the Meteitei Sub-County Hospital as a medical superintendent.