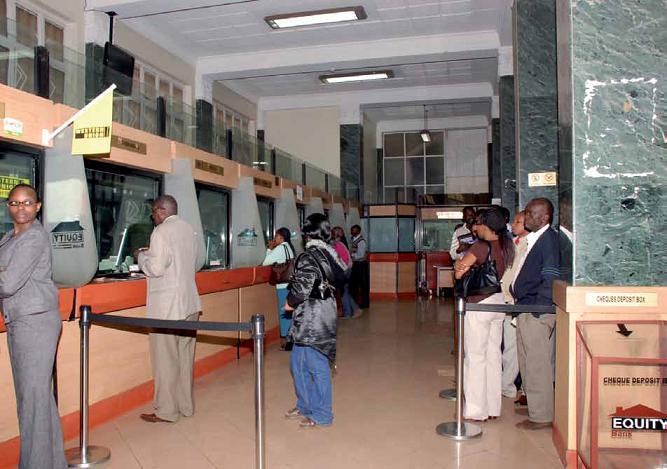 Equity Bank's net profit for the first three months of this year have risen by Sh. 1 billion to hit Sh. 5.9 billion from the Sh. 4.9 billion the bank realized last year.
This surge in Equity Bank's net profit represents a 21.7 per cent rise and was buoyed by an increase on interest and lower provisions.
The lender's loan book expanded by 3.5 per cent, or Sh9.17 billion to Sh271.1 billion, during the quarter. Equity's total interest income rose by 10.5 per cent to Sh12.6 billion in the period. Interest income from loans and advances rose 6.97 per cent to Sh8.76 billion.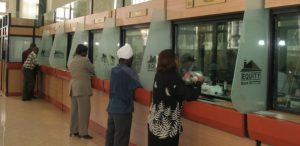 During the quarter, Equity Bank ramped up its purchase of government debt by 33 per cent to Sh150.1 billion which paid off as interest earnings from government securities rose by 24.96 per cent or Sh73.9 million to Sh3.7 billion. Its non-interest income went up by 6 per cent or Sh382.5 million to Sh6.71 billion in the period, helping it boost margins.
The lender's loan loss provisions more than halved, by 55 per cent or Sh. 438.3 million, to Sh. 358.5 million in the quarter with its non-performing loan portfolio dropping by Sh1.4 billion to Sh. 18.1 billion in the period. Its interest expenses went up 10.54 per cent to Sh. 2.85 billion.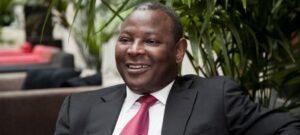 "We adopted a cautious approach in credit underwriting because of inability to price risk. Digitization also helped us widen Equity Bank's net profit," said the bank's CEO James Mwangi.
Mr. Mwangi further attributed the growth of Equity Bank's net profit to a diversification strategy that eyed higher non-funded income, "prudent" lending on the back of rate caps which lowered bad loans and cost cutting measures aided by adoption of digital channels.