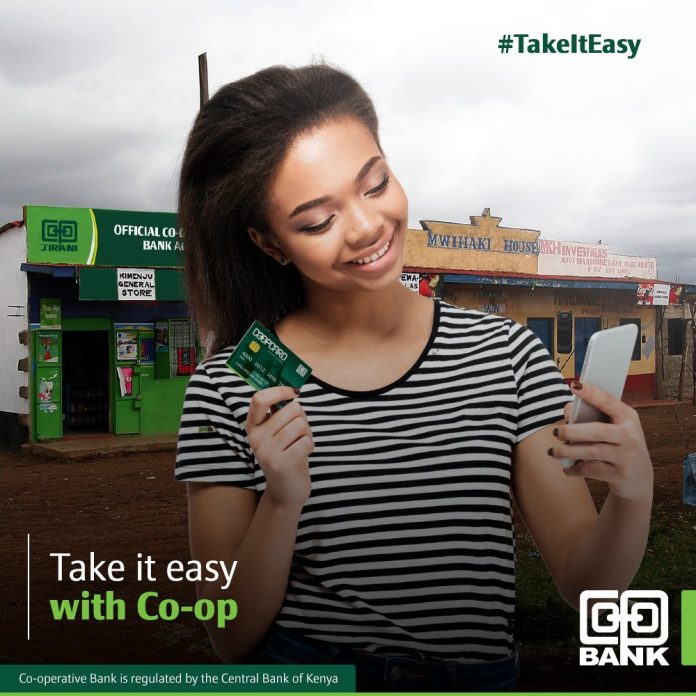 Co-operative Bank, popularly known as Co-op Bank, is the best bank in customer service and customer loyalty. This has been established buy a survey dubbed mSurvey which compiles quarterly reports on customer loyalty in Kenya.
The survey found out that Co-op Bank is the better bank in customer loyalty and service with a score of 30. This saw the bank pip prominent rivals such as KCB and Equity bank who returned scores of 22 and 19 respectively. "Customer service, transaction fees and accessibility are the most impactful customer experience themes, and these attributes were most pronounced in Co-operative Bank," the report said.
The crowning of Co-op bank, though, did not come in vain. This is because the bank has been evolving the way banking services are carried out and how banks interact with their customers.
Over the past four years, the bank has been implementing the Soaring Eagle strategy through the guidance of McKinsey & Company. This has seen the bank return to profitability, cut on costs and improve on services and products within this period.
Subsequently, this saw the bank become more efficient at running its business by keeping a lid on its costs. For example, in the six months to June 2016, two years after launching the Soaring Eagle strategy, Co-op Bank reported its lowest ratio of staff costs to total income since it opened its doors for business in 1968.
Additionally, the bank has managed to grow its relationship with saccos in the country, who now form the sizeable stakes in the bank. "The Co-op Bank appreciates the overwhelming support received from the co-operative movement, resulting in over 95 per cent market share in the co-operative business," says the bank in a statement.
Currently, the bank has been launching digital products that are enabling Kenyans to bank from the comfort of their internet channels as opposed to traveling all the way to the traditional banks for banking services. These products include the Co-op MCo-op Cash, Internet Banking, and Co-op Kwa jirani.