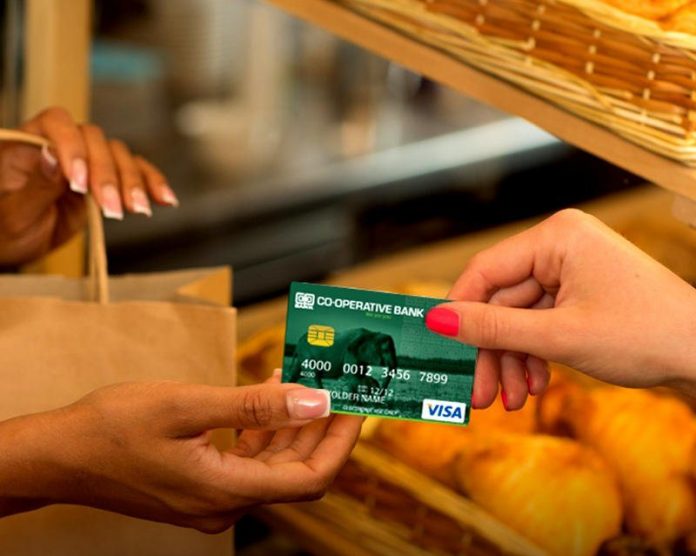 The Co-operative Bank of Kenya is rewarding its loyal customers with tickets to watch the much awaited 2018 Fifa World Cup Live in Russia.
This once-in a lifetime event will see 32 football teams from 5 confederations compete for the ultimate global footballing trophy that is currently held by Germany. It will end on July 25 when the winner will crowned champion after a football match scheduled to be held in Russia's capital, Moscow.
To get the tickets, Co-operative Bank has asked its customers to use its Visa cards when carrying out transactions. Interestingly, apart from the 2018 Fifa World Cup tickets, Co-op Bank is also rewarding its loyal customers with smart TVs, smart mobile phones and airtime. Well, there are several Visa cards under Co-operative Bank that you can use to boost your chances of bagging this once-in-a-lifetime award or the multiple awards that Co-op Bank is also giving out.
To begin with, Co-operative Bank of Kenya has designed a number of Visa cards that are tailor made to meet the needs of the wide variety of needs for all its customers. These include Visa cards such as Visa Credit card, Gold Visa card, Classic card, and Co-op Cash Card.
Here is a breakdown of what each of these cards can help you do apart from taking you to the draw to win the the World Cup tickets.
1). Visa Credit Card
This Visa Credit card has been tailor-made for customers who want to access credit and use it only within Kenya. The card allows you the convenience of settling any of your current or pending bills which might include air tickets, restaurants, or even hospital bills. Interestingly, this means that with this card, you will not have to undergo the risk of carrying physical cash.
2). Gold Visa Card
This is premium card targeted at high end clients. It allows these clients to enjoy an additional 15 per cent off rates at over 55,000 hotels across the world. It is accepted at over 24 million locations globally and provides cash advances of up to Sh. 50,000.
3). Classic Card
This card is designed for customers looking for a visa card to use locally. Interestingly, the card comes with advances of up to Sh. 20,000 per day. Nonetheless, the card also comes with option of upgrading to the International Classic segment where the card comes with a limit of up to Sh. 199,999.
4). Co-op Cash Card
This card allows users to access their money throughout the day. The card is accepted at all Co-operative Bank ATMs and all Visa branded ATMs. It is also accepted at all supermarkets that are branded with Visa Electron, petrol stations, hospitals and some hotels.