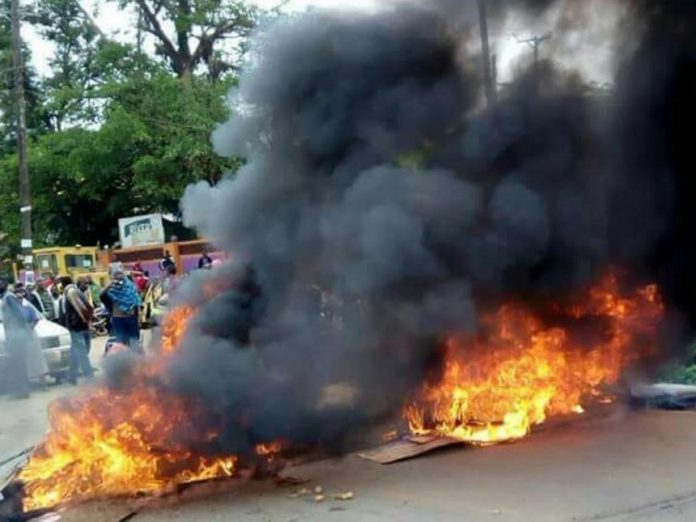 Former Kitui mayor Martha Mwangangi has been crushed to death and former Lands minister Charity Ngilu has cheated death after protests opposing the demolition of kiosks turned tragic in Kitui town on Friday.
The Kitui county fire truck that crushed one-time mayor Martha Mwangangi to death on Friday was trying to scare away a crowd that threatened to torch a county government vehicle as it passed by Kitui Central police station.
This was during protests by Kalundu market traders against the demolition of their structures. Charity Ngilu was pushed aside by her bodyguard when the truck ploughed through the crowd. Many of the protesters also escaped death narrowly.
Ms Mwangangi and Mrs Charity Ngilu had come to show solidarity with traders whose kiosks were flattened on Thursday night on the orders of Governor Julius Malombe's administration.