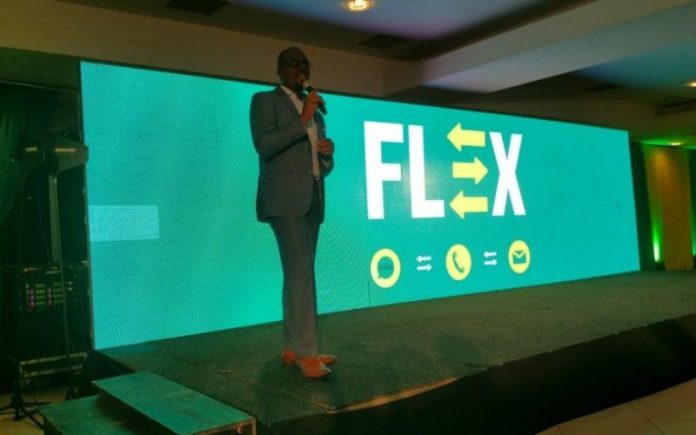 Last week, leading telecommunications firm, Safaricom, unveiled a new data package that targets users in the small and medium enterprises sector. The product, which promises versatility and affordability equaling to over 35 per cent in additional value is the latest of Safaricom's dynamic offering of data products designed to help small business owners thrive through internet connectivity.
In early December last year, for instance, Safaricom launched a new internet data plan that allowed users in the SME sector to connect up to 10 devices. The new product dubbed Easy50 offered customers in the economic sector up to 50 GBs of data per month at a cost of Sh. 6,000 only.
However, it is Safaricom's latest launch of an all-inclusive data product that is set to digitize the way small and medium enterprises do business in Kenya.
According to Safaricom CEO Bob Collymore, the all-inclusive data package dubbed FLEX Bundle, is offering freedom and flexibility for consumers to navigate across Safaricom's data, voice and text services. To begin with, the new product will allow you to determine exactly how much credit you want to spend on your calls, internet data bundles, and SMSes. If for instance you subscribed to the FLEX bundle and have some airtime remaining in your account, the airtime will not be billed until after you have exhausted your FLEX units.
Additionally, when users send money on MPesa for chargeable amounts above Sh. 100, they will be getting 3 FLEX units free – or one free minute for calling, nine free MBs or 9 free SMS. This means that a trickling advantage of the FLEX plan will see users get rewarded for sending money via MPesa.
While previously consumers would only get pre-determined data or SMS bundle plans in fixed amounts, the new data bundle plan will allow users to determine which among data, voice or text they want to prioritize. According to Mr. Collymore, this new design will enable customers to meet their exact daily needs without being limited to either voice or data or texts. "This is part of our strategic objective of putting the customer first and designing and delivering products and services that meet their issue-based needs," he says.
His sentiments are echoed by Florence Kamaitha, the CEO and founder of Pad Heaven Initiative who shared her story during the launch of the FLEX Bundle plan at the Prestige Plaza last week. According to Ms. Kamaitha, her effectiveness in entrepreneurship is anchored by the value of the technology she employs in selection, purchase and delivery of her goods to her customers.
This is the value that the new bundle plan aims to boost. For instance, there are three types of bundles under FLEX which Ms. Kamaitha can now choose from. These include the daily FLEX for Sh. 99, the Weekly FLEX for Sh. 599, or the Monthly FLEX for Sh. 2,499. The three types of FLEX will have 115 FLEX Units, 700 FLEX Units and 3,100 FLEX Units respectively. Currently, one FLEX unit is equal to 3MBs for browsing, 20 seconds for calling and 3 SMS for texting. 3 FLEX units are equal to one minute when calling, 9 SMEs when texting and 9MBs when browsing.
According to Safaricom Business Unit director Sylvia Mulinge, the consumption of these bundles will be determined by a user's habits such as how many minutes they call, how many texts they send, or how much data they use. For example, if your daily consumption is mainly on voice, rather than text, you will be able to choose voice rather than stay stuck with an SMS bundle that you may not utilize as was previously the case. In the same vein, an entrepreneur like Ms. Kamaitha will now be able to select and use data and voice which suit her business operations under one package.