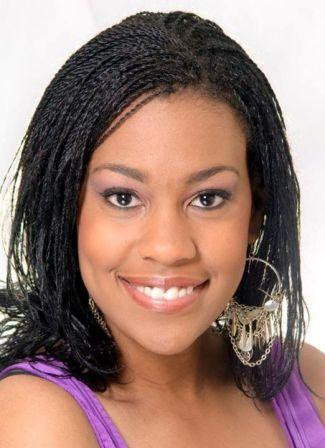 Victoria has been single for a very long time, the mother of one opened up about why is yet to find her rib in an exclusive interview with freelance journalist Yvonne Aoll.
The beautiful Citizen TV anchor told Aoll that she is open to dating, she however said that relationship was not the major goal for her right at the moment.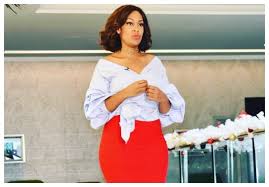 "I am (open to dating) I'm open to it. Even though I'm appreciative of my career and everything it has to offer, I'm not saying that dating is completely out. I would eventually love to settle down and have someone to walk this life journey with, but that's not the major goal for me right now. I'm in a space where I'm exploring my profession with everything it has to offer, as well as exploring myself. I'm learning more about myself, I'm doing things that I want to do, I'm appreciating myself, flaws and all, I'm just in a very beautiful space," said Victoria Rubadiri.
Are Men intimidated by Victoria?
Victoria revealed that she rarely gets hit on by men. She thinks that it's because she slightly appears intimidating to men, yet she is very humble in person.
"Like where I'm just doing my own thing and someone comes, says hi, and asks me out on a date? Yeah, that definitely doesn't happen.  I think the intimidation factor, usually has a lot to do with what people generally think, of those who work in the media, and people's past interactions with other media personalities.
"I have had people interact with me and five minutes in, they're so confused, and they say things like, "Wow, you're so down-to-earth! I met so and so, and I couldn't speak to them, they were so unapproachable and arrogant, but with you it's different," Victoria confessed.
Ideal man
Victoria also described the kind of man she is looking forward to date and eventually settle down with. She said her ideal man should be a staunch Christian just like her.
"I'd want someone who has a relationship with God, because my walk with God is very critical to me. I'd want a fully-formed man, in that, he knows what he wants out of life, he may not be there yet, but he knows where he is, and where he's going. I prefer men who are self-driven, supportive, and, having a sense of humour helps too.
"I can be very sarcastic, so I would like to be with someone who has a quick sense of humour. But those are just some qualities, in the end, I'd really prefer someone who just has a good heart. I've always been concerned about the people around me, so I'd like someone like that. Also, don't start keeping up appearances, showing up with I don't know what type of car, (shakes head), no, just have a good heart. That matters to me a lot.
She also stated things that puts her off;
"I don't like liars. I hate pathological liars. Ah, I can't stand people who lie. Especially if it's something so small, it's like, why are you lying? Why would you lie about that? Seriously, why?
"I can't stand people who lie for no particular reason. I'd rather you just tell me the truth, even if it stings, I'll find ways to deal with it, then we can move on. But finding out that someone lied to me when they didn't really have to ticks me off. It really does. That's such a huge character flaw for me."