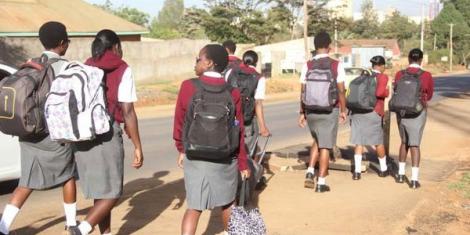 Seventeen students were sent home after they demonstrated a preference for their faith over an exam that had been scheduled on the Sabbath.
Kabianga High School administration is on the spot after allegedly sending away 17 students on suspension over claims that they skipped a continuous assessment test (CAT) and instead went for their normal SDA church service.
According to The Standard, the students skipped the test on Saturday, January 18 prompting the school management to take drastic action on Monday, January 20.
In a letter sent to the parents of the suspended students, the Principal, Joash Oloo, indicated that the students were kicked out of the school for failing to write an assessment test.
The principal further argued that he expected that if the parents were keen on their children's education, they would have immediately reported to the school to solve the problem.
"We notified the parents through SMS. In a situation where we are not expelling a student, we expect the parent to come over to the school so that we can engage," added the principal.
He further reminded the Adventists that there are specific missionary schools for parents who feel aggrieved by the school's action.
Reports indicated that the parents of the affected students took it upon themselves to institute legal proceedings, citing curtailing of the right of worship.
Through their lawyer Julius Mong'are Matonya, the parents gave the school's administration a seven-day ultimatum to unconditionally revoke the decision.
"The constitutional allows freedom of worship. Even the Education Act recognizes the fact that each and every student must be allowed a day for worship and it must be respected," remarked Mong'are.
Through pictures shared by netizens, the students were sent home with all their belongings including their school boxes.
Early in the morning, they could be seen loading their items on motorcycles heading to the bus terminal in the area.
In August 2019, an Eldoret court-ordered Chebisaas Boys High School to re-admit five SDA students who had been suspended for refusing to sit for exams on the Sabbath day.
The ruling came after parents of the affected students sued the school, terming the suspension as a violation of their legally placed freedom of worship.