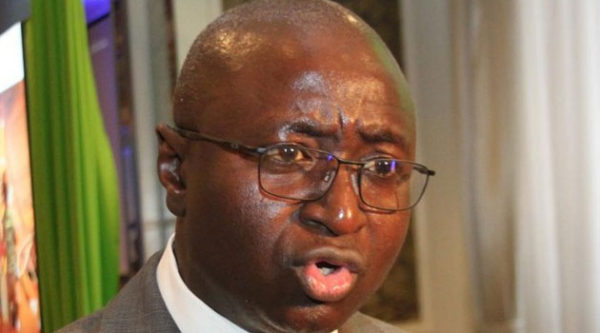 Stanchart CEO Salary: Standard Chartered Bank of Kenya chief executive officer Lamin Manjang earned a total of Sh.104 million in the year ended December, the lender has disclosed in its latest annual report.
Mr Manjang, who has worked for several subsidiaries of the parent company Standard Chartered Plc, was paid Sh. 101 million in the previous year.
He earned a basic pay of Sh37 million in the year ended December when he also received a bonus of Sh. 10.8 million, deferred cash (Sh. 7.2 million), share-based awards (Sh. 18.7 million), non-cash benefits (Sh. 28.7 million) and pension (Sh. 1.4 million).
StanChart CEO Salary: Compensation
His compensation for the previous year comprised a basic pay of Sh. 33.8 million, bonus (Sh. 12.1 million), deferred cash of Sh8.1 million, stock awards (Sh. 15.1 million), non-cash benefits (Sh. 30.3 million) and Sh. 1.4 million for pension.
His compensation includes basic pay, a bonus, deferred cash awards and shares in the London-based multinational bank, with the company saying the remuneration takes into account many factors including risk-adjusted returns.
"Executive directors typically receive salary, pension and other benefits, and are eligible to be considered for variable remuneration (determined based on both the company and individual performance)," StanChart said in the report.
"The company's remuneration approach is consistent with effective risk management and the delivery of the company strategy," the lender said, adding that executives have clear objectives and get continuous feedback.
Mr Manjang, who joined the local unit in March 2014, has a contract that is due to end in January 2019.