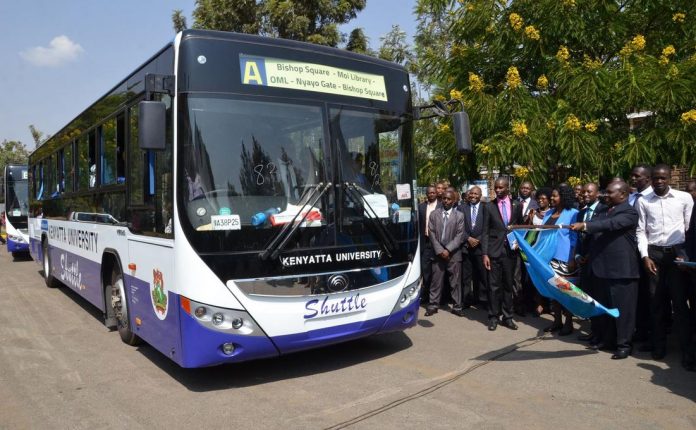 In what could only be described as a sad case of deja vu, Mombasa residents were in a state of panic on Monday, November 11, after a Kenyatta University bus almost plunged into the ocean after failing to clear the ramp while disembarking at the Likoni channel.
An amateur recording of the frightening incident has since gone viral across social media platforms.
According to eye witness reports, the driver and his passengers were still in the bus, despite there being a rule forbidding passengers from remaining inside their vehicles while crossing the ferry.
There have been no reports of any deaths or injuries following the eerily familiar incident.
The near-miss came barely a month after the tragic September 29, Likoni incident which saw Mariam Kighenda and her 4-year-old daughter Amanda Mutheu plunge to their death.
President Uhuru Kenyatta swiftly fired all the board members at the Kenya Ferry Services in a bid to shore up safety measures at the busy crossing point.
On October 13, there was panic at the same crossing point after the controversial MV Likoni Ferry stalled mid-journey while full of helpless passengers.
Witnesses revealed that the ferry stalled and drifted under the heavy ocean currents until another ferry, MV Jambo, moved in and pulled it to the shore.
Here's the disturbing amateur video that was taken during the incident:
Weeks after Kenyans witnessed a mother and her daughter plunge into the Ocean at Likoni Crossing Channel, a Bus is seen struggling to avoid the same fate.