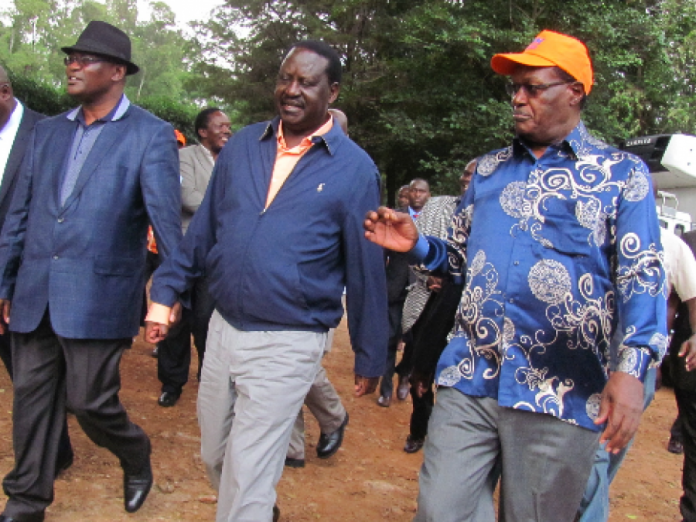 Cord leader Raila Odinga on Monday made a surprise visit to Kisii County, where he hit out at leaders from the community championing Abagusii unity ahead of next year's General Election.
The opposition coalition's co-principal said the caucus led by Kisii Senator Chris Obure was "misguided" in its attempt to put the region under one political umbrella. He also cautioned local leaders not to be misled by the Jubilee government.
"I have no problem with leaders visiting State House," said the ODM party leader. "They should however know that they will only be given empty promises and porojo(aimless talk), which will not benefit the voters.
"Jubilee is just misusing these individuals by giving them peremende (sweets) and pledges that it does not intend to fulfil in order to deceive voters in the region."
Last week, ward representatives from Kisii and Nyamira counties were hosted by President Uhuru Kenyatta at State House and tasked to convince the electorate to abandon the opposition. Then, the President announced a raft of development promises for both counties, including a Sh780 million for health projects in Nyamira.
Two weeks ago, Senator Obure and a host of other Members of Parliament also visited State House to discuss "development issues".
On Monday, Mr Odinga rubbished the ruling coalition's forays into the region, saying they were bound to fail as Cord was still the party to beat in the 2017 polls.