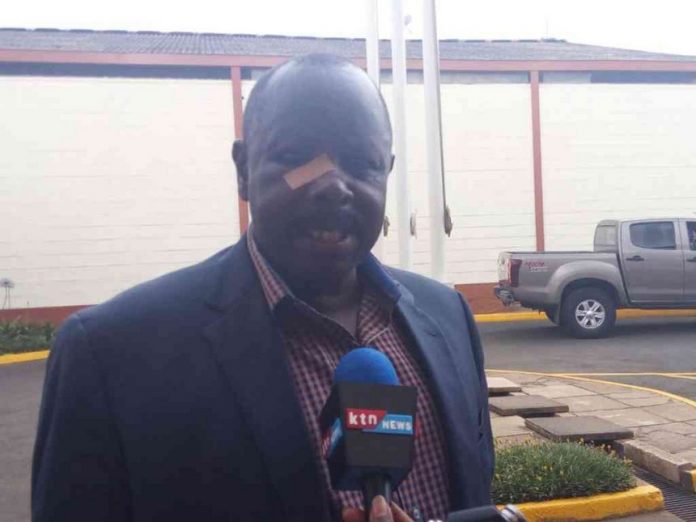 Bomet Governor Isaac Ruto is nursing injuries sustained during a confrontation between his Chama cha Mashinani supporters and those of Jubilee Party at  Silbwet Stadium on Sunday.
Police were forced to tear gas the crowd to quell the situation.
Governor Ruto blamed the police for intimidating and harassing people who do not support Jubilee Party in the region.