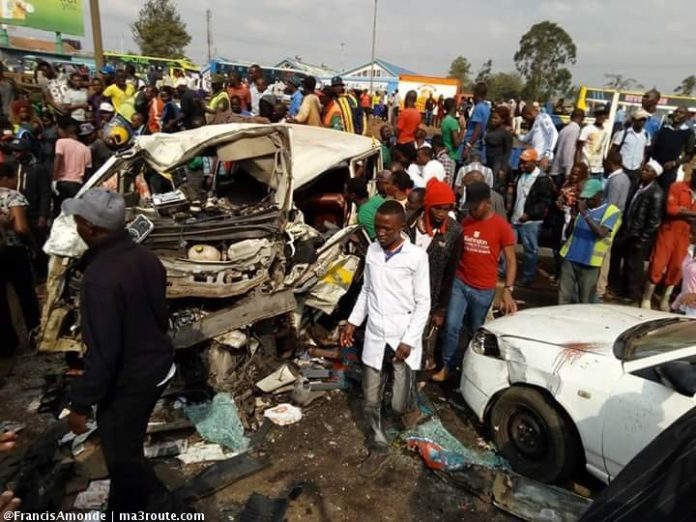 At least seven people died on Wednesday following a road accident that occurred along the Thika Super Highway.
The seven included two women and five men.
The accident occurred after a bus rammed into a lorry.
According to witnesses, the busy plying the Mwiki-Nairobi route was behind the lorry which was carrying stones.
The lorry's front tyre burst forcing the driver to attempt and steer it towards one edge of the road.
A stone fell on the road, and the bus tumbled over it. It crashed with a matatu that was heading to Nanyuki.
The police confirmed the accident, adding that they would be releasing more information on the exact number of fatalities.