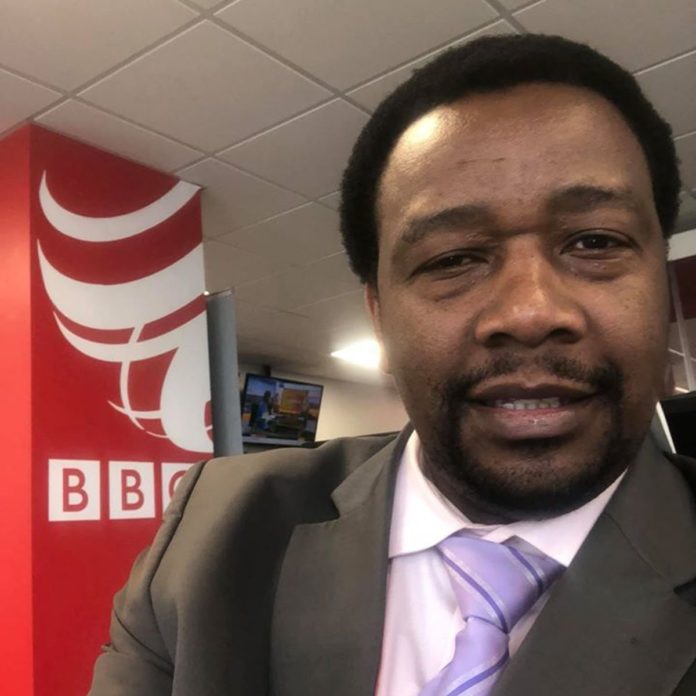 In the heart of Kayole, where gangs and guns rule, ushers in the House of Hope Church are former sex workers and 'reformed' gang members.
Founded 22 years by Pastor Godfrey Migwi, 38, the church has 2,000 committed and registered members.
Kayole is characterized by dread gangs, which terrorize residents, but Pastor Migwi said after he moved there seven years ago things are no longer the same.
"PEOPLE HAVE CHANGED. WE EVEN HAVE USHERS WHO WERE ONCE STREET KIDS, GANG MEMBERS, AND PROSTITUTES. I COUNSEL THEM ABOUT THE SPIRITUAL PATH AND IN TIME, MANY OF THEM COME AROUND," HE SAID IN AN INTERVIEW.
The church, through its pastor, has helped transform many and a former criminal and member of a gang, Peter Mgunjiri, 30, now a matatu driver decided to get saved after six of his friends were killed.
IT WAS IN FEBRUARY 2017 AT AROUND 2 AM WHEN I WAS GOING FOR AN OPERATION. I SAW PASTOR MIGWI'S CHURCH. I TOLD MYSELF I'LL GO THERE ONE DAY," HE SAID.
Peter, who was also into drugs, stays near the church. The following day, while walking around the hood, he saw the doors open and decided to go in.
"I WAS DIRECTED TO PASTOR MIGWI'S OFFICE, WHERE WE TALKED FOR ALMOST TWO HOURS, AND IT TOOK ME SEVEN MONTHS TO REFORM," HE SAID.
Adding,
"WE USED TO DO BAD THINGS. RAPE AND KILL AND STEAL. I USED TO BE THE DRIVER OF THE GANG WHENEVER WE WENT FOR AN OPERATION. I WAS WANTED BY THE POLICE AND MOST OF THE TIME I USED TO WORK AT NIGHT TO AVOID BEING ARRESTED DURING THE DAY."
Faith Wangoi, 37, a reformed sex worker who has ushered at the House of Hope since 2016 said,
"I GOT TO KNOW ABOUT THE MAN OF GOD FIVE YEARS AGO," SHE TOLD THE STAR. "I WAS TOUCHED BY HIS MESSAGE WHILE PREACHING ON KAMEME FM."
The mother of four, who was a streetwalker for nine years, got baptized in 2015, a few months after joining the church.
"LIFE IN CHRIST IS BETTER THAN ANYTHING ELSE. SOME OF MY EX-COLLEAGUES REALLY ENVY ME BECAUSE MY LIFE HAS CHANGED. I ALWAYS ADVISE THEM TO ACCEPT CHRIST AND EVERYTHING ELSE WILL FOLLOW," SHE ADDED.
The church's goal is to give hope to the hopeless.
"GOD TOLD ME TO GO AND CHANGE THE PEOPLE OF EASTLANDS, WHERE I HAD LIVED FOR SOME TIME," PASTOR MIGWI SAID. "I WANT TO PROVE TO MY GOD THAT KAYOLE AND EASTLANDS CAN PRODUCE SOMETHING GREAT, AND THAT'S WHY I'M PRAYING DAY AND NIGHT FOR CHANGE."
Former street urchin Dominic, 31, now a security guard, heard about the man of God on radio and decided to visit his church. He underwent counseling and thanks to the man of the cloth for supporting him.
"I WAS THE FIRST PERSON TO WED AT HIS KAYOLE CHURCH. I WANTED TO DO SOMETHING JUST TO SHOW GOD I'M GRATEFUL AND I DECIDED TO TAKE A POST AS A SECURITY GUARD.
Migwi is mostly in the church and opens its doors wide open to the public to go and worship. He said after reforming,
"SOME ARE GIVEN CAPITAL TO START SMALL BUSINESSES. WE TRAIN THEM HOW TO DO BUSINESS AND HOW THEY CAN LIVE A HAPPY LIFE WITH THE LITTLE THEY GET AND THROUGH THE COUNSELLING THEY'VE RECEIVED."