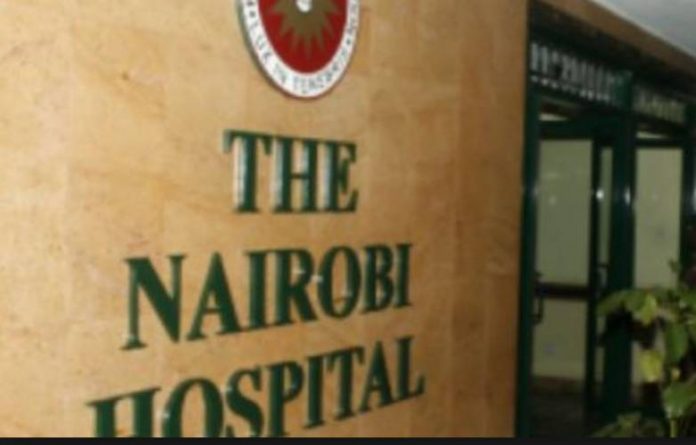 One month after the death of 31 year old Maureen Muthoni her family is yet to bury her remains as her Nigerian husband has blocked their efforts.
Muthoni who hailed from Makongeni in Thika succumbed to Pneumonia after spending days in the Intensive Care Unit.
The man identified as Charles Enedo claims that Maureen was his wife but her family denied the allegations, saying the Nigerian has never visited them nor paid dowry for their daughter.
The remains of Maureen have been preserved at   Umash Funeral Home, This has seen the bill rise to Ksh 2 million.
Emedo and Muthoni, a tours and travel expert who owned a company, dated for nine years, and were blessed with two children.
Lydia Nyamwathi, Muthoni's mother, told K24 Digital that their daughter distanced herself from them the moment she got into a relationship with Emedo nine years ago.
"MY GIRL WAS VERY RESPONSIBLE UNTIL SHE MET THE NIGERIAN MAN.
BEFORE THEN, SHE USED TO TAKE CARE OF HER SIBLINGS, INCLUDING FINANCING HER YOUNGER SISTER'S EDUCATION," SAID NYAMWATHI.
Muthoni's mother saw her the first time in December 2018 when when they learned that she had been admitted at Karen Hospital.
"AND THAT TIME, SHE WAS IN HOSPITAL FOR PNEUMONIA TREATMENT. 
AFTER SHE WAS DISCHARGED FROM HOSPITAL, HER LOVER DECLINED TO LET US MEET HER AT HER KAREN HOME.
AGAIN, SHE WAS TREATED AND DISCHARGED, SAID MUTHONI'S MOTHER."
Muthoni's condition worsened after two weeks, and she was rushed to Nairobi Hospital, where she died in September 2019 after spending five days in the intensive care unit (ICU).
Charles Emedo, who holds dual citizenship (Nigeria and Sweden)
It's not clear under whose custody the kids are under.