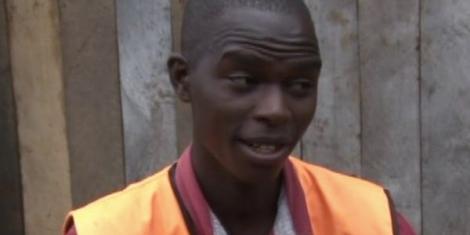 Things keep getting better for, Collins Kiprono alias Chokosh, since he was captured on tape playing with happy children who were excited to see him during the 2019 National Population and Housing Census.
According to Kiprono, the census enumerator, on Tuesday, September 10, is said to have had his outstanding university fees balance cleared.
Egerton University Chancellor, Dr. Narendra Raval, is reported to have cleared the Ksh 58,877 arrears, which had prevented Kiprono from graduating.
The news came as a surprise to the census enumerator, who had gone back to his normal life routine.
"I did not even know that the fee balance had been cleared. I received a copy of the receipt from the Chancellors representative and I was so happy," he admitted.
Kiprono, who could not hide his excitement, thanked everyone who took part in making his dreams come true and the media especially for giving him the limelight.
"I can only say asante (thank you) to everyone who made this possible. Now I can officially graduate and start looking for employment," Kiprono appreciated.
The ever-cheerful Kiprono pursued a Bachelor of Science degree in Geographical Studies and is set to graduate in November 2019.
This comes after the enumerator opened up to a reporter from NTV about his life struggles, explaining that he dug boreholes and latrines in Kericho County before the census job.
He hoped that he would save enough money to graduate and do something with his life.
Collins also disclosed that he applied for the census job to support his sick mother, who is at the moment admitted to Siloam Hospital in Kericho. He was there with her when he heard that his dancing video had gone viral.
"I was actually in hospital with my mother when I heard that a video of me jumping up and down with kids went viral. She has been in and out of the hospital for the past three months. She had hypertension which led to heart complications," he explained.
His was one of the first videos that emerged at the beginning of the census period, but it was only after the census exercise was complete that KNBS sought him to congratulate him, alongside other outstanding enumerators.
However, since identifying him about two weeks ago, KNBS has not communicated with Kiprono again.
An official from KNBS, disclosed that the bureau would recognise Kiprono after the process of analysing data from the excercise.
Kiprono's focus has now shifted to searching for a decent job, so he can take care of his ailing mother.