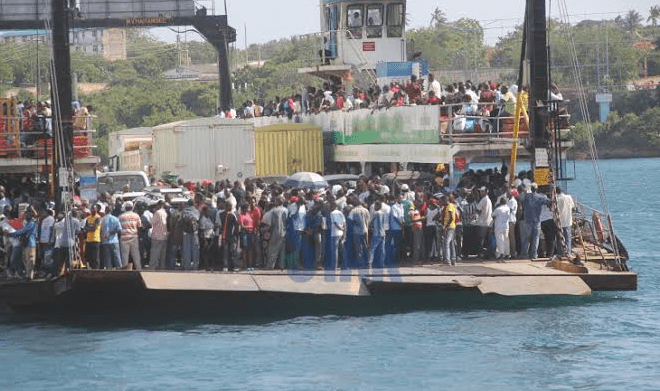 The Likoni channel was once again the scene of a tragic accident on Sunday, November 24, after a man plunged to his death after jumping off the MV Harambee.
In a statement released by the Kenya Ferry Services (KFS), the unidentified male is believed to have elicited signs of a mentally unstable individual.
"The male passenger dressed in a white vest and black trousers, who seemed not in the right state of mind, onboard MV Harambee-while cruising from the mainland to the island side, left where he was seated ran towards the hind prow dived and plunged into the water," the KFS statement read in part.
Rescue efforts were launched to try and save the man, however, none proved successful.
"Efforts were deployed in vain partly due to the tidal effects and darkness. The matter has been reported to the ferry police," KFS stated.
In their latest statement, the KFS revealed that they were currently engaged in efforts to retrieve the body of the unidentified man.
"Meanwhile our recovery team is in collaboration with the maritime police and beach management units for the possible sighting and recovery of the body. Our sympathies to the affected family," read an excerpt of the press release.
The latest incident just comes barely two weeks after another man was rescued after jumping off the MV Jambo.
According to eyewitnesses, the unidentified middle-aged man, who also seemed not to be in his right senses, ran fast as if he was going to board MV Jambo, which was at the time loading passengers on the mainland side,
However, he fell short and plunged into the deep water and started struggling to stay afloat. before he was rescued.