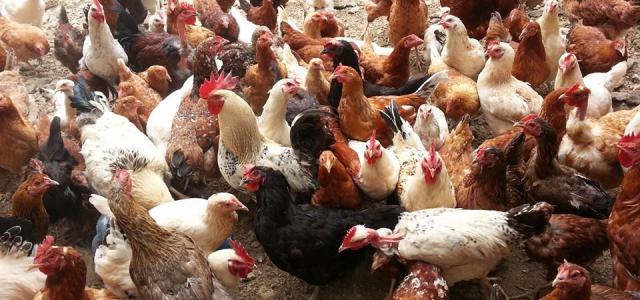 BY MKULIMA YOUNG
In Othaya, Jorum Kariuki passes as daktari to many of the local residents. Originally from Tetu, Kariuki works as a clinical officer in Othaya where people around him know him as just someone you talk to when ill.
But what many people don't know is that Kariuki is a seasoned commercial farmer.
A graduate of Port Reitz Medical College, Kariuki started farming in 2008 where he started small. "I began with growing cabbages and dairy farming," he says. But even in college, Kariuki's passion for agriculture money had borne fruits.
"I tasted agriculture money by reaping Sh  224,000 from some four bulls I had bought at Sh 9,000 each. I sold them after two years at Sh 65,000 each," he explains.
But it is his poultry venture that has given him more regular income. He bought 300  layers from which he collected 9 trays of eggs daily which he sold at Sh 280.
This meant he would rake in Sh 75,000 every month from the eggs. "This is the money that has enabled me to buy a car, a piece of land and a plot," he reveals. He uses the car to transport his farm produce. "I bought my car for Sh 440,000. It was all from  eggs," he says.
His plunge into agriculture became smoother after he found a mentor and started marketing his produce via the internet especially the Mkulima Young digital farmers' website.
Kariuki's eyes   are now set even higher. He has ventured in horticulture and so far has managed to get a loan from the Youth Enterprise Development Fund (YEDF).
"I have 1,000 sukuma wiki and 300 tomato plants. These will give some valuable money," he optimistically says.
He has faced the challenge of erratic weather which affects the supply of water but Kariuki has a solution. "I have a well whose water I use for irrigation," he says.
He encourages youth to give agriculture a chance. "Young people have to rethink their strategy. There is money in agribusiness and opportunities abound," he advises.