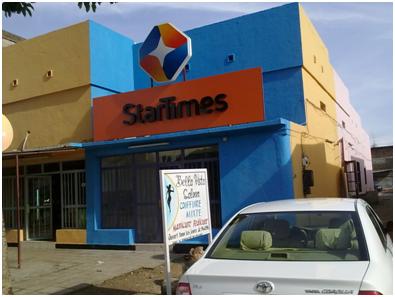 You no longer have to travel all the way to Nairobi to access major StarTimes Kenya services. If you are looking to purchase original StarTimes products or get after sales technical services, StarTimes has come up with an easier arrangement for you.
The pay TV provider has partnered with dealers across all the 47 counties to offer StarTimes services and products.
We collected a list of StarTimes' authorized dealers who are based in Nakuru Town.
You can reach them in case you have queries regarding your StarTimes products. You may also contact them to buy your StarTimes decoders or have your decoder installed professionally.
They are:
| | |
| --- | --- |
| DEALER | CONTACTS |
| ALMAJID | 721269607 |
| QUICKMATT | 726055718 |
| SHERIFF | 727773131 |
| BOTTO SOLAR | 722305270 |
| TELESONIC | 722601998 |
| PC ELECTRONIC | 721240500 |
| PEWAMA | 701131088 |
| DESTINY | 724555004 |
| DAKAM | 722562971 |
| CAPITAL ELECTONICS | 724774965 |
| STAGEMATT | 723142444 |
| SUNSTAR TRADING | 726271133 |
| | |
| --- | --- |
| Oscar Studio | 0722724995 |
| BUSY BEE | 0722894846 |
| CHAWAKA | 0704357858 |
| BETA ELECTRONICS | 0720485747 |
| CAPITAL ELEC MOLO | 0722740032 |
| Alfa Electronics | 0721723696 |
| SUNSTAR TRADING | 0726271133 |
| BETA ELECTRONICS | 0720485747 |