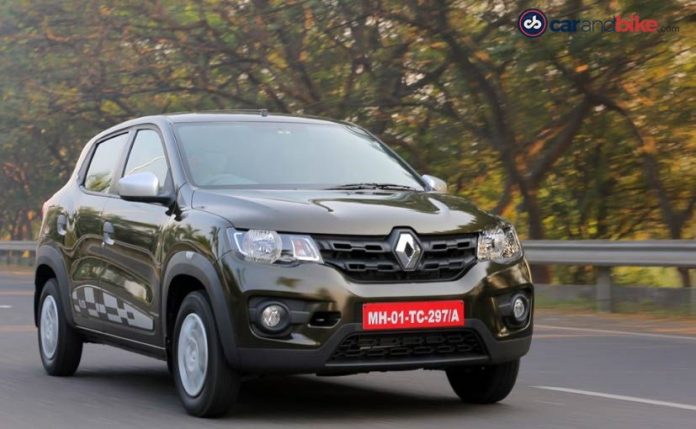 A house help in Kinoo estate who donated Sh. 50 to a church is the lucky winner of a brand new car worth Sh. 1.3 million.
Sheila Indasi, 21, was tongue-tied when she was named the winner of a Renault KWID after participating in the church raffle. For days, she was too excited to tell anyone about the win.
"I am so happy. I am so excited. It is like a dream falling right into your hands and you do not know what to do," said Ms Indasi as she struggled to suppress a smile.
She had just sent some money to her parents who live in Kakamega County with her six older siblings and was left with Sh. 59 on her phone. But she could not decide how to use the money.
"I was debating how I should use the Sh. 59 balance. I needed to pay my 'okoa jahazi' debt. But I do not understand the conviction to donate that kept coming to my mind," she said.
She had heard about a raffle involving the Consolata Shrine on the radio.
The church was raising funds for the construction of the Allamano Centre, a project intended to help grow the community.
The raffle promised anyone who donated a chance to win amazing prizes. After agonising over how to use the remaining cash, the house help settled on sending Sh. 50 to the church.
Two days later, she received a call from a woman who introduced herself only as Hellen, who informed her that she had won a car – a Renault KWID.
"I did not believe her; I thought she was a con. I kept calling her back, posing the same question differently," she said.
When Hellen maintained that she had indeed won a car, Indasi sought assistance from a friend, who advised her to call the number and insist on going to see the vehicle. Her request was accepted.
"My boss gave me permission and I quickly left for Consolata Shrine to see the car; it was there. A red brand new car," she said.
Her employers, Caroline and Joseph Mugo, said no one deserved the win more than Indasi, who they described as "very calm".