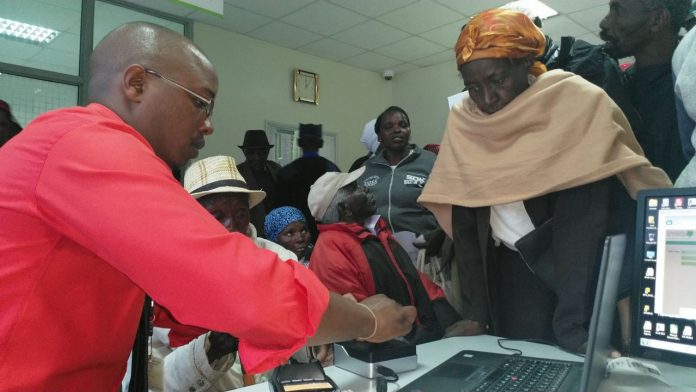 Payment of Sh2,000 monthly to senior citizens aged 70 and above has been delayed once again after the government extended the registration period.
The registration, meant to end last Thursday, has been extended to May 4 due to ongoing rains, delaying the rollout of the social scheme that will cost taxpayers Sh30 billion annually. The cash transfer that comes with a free medical cover through the National Hospital Insurance Fund (NHIF) was initially set to start in March.
"Take advantage of the extended period to work closely with the payment service providers (PSP) to ensure that all listed senior citizens within your jurisdiction are enrolled by a PSP of their choice. Their first payment is planned to begin by May 23," Judy Ndung'u, head of Social Protection Unit at the Ministry of Labour, said.
The initial registration netted 566,000 people and four banks: Kenya Commercial Bank, Equity Bank, Cooperative Bank and Post Bank were selected for the cash transfer.
The Treasury allocated Sh6.7 billion in January to kick-start the scheme, covering the first half of the year to June.
The Inua Jamii 70 Years and Above Cash Transfer Programme is an enhancement of the previous project initiated in 2012 and which targeted individuals aged above 65 and living in extreme poverty.
The 2009 census projected the 2017 population of persons aged 70 and above at 973,000. Better healthcare has seen life expectancy rise even as most elderly people lack pension plans. It gets worse for those living in urban areas where inflation is high in a period when the social setup of relying on relatives is collapsing.
A World Health Organisation (WHO) report of 2015 estimates life expectancy in Kenya at 63 years.
When the cash transfer programme for those aged above 65 was introduced in 2012, the plan was to ensure that the country's senior citizens do not slide into extreme poverty, hunger and consequent premature death.