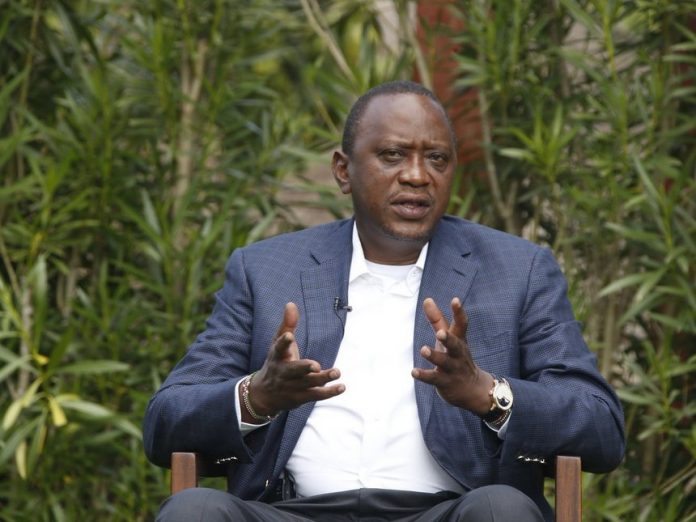 President Uhuru Kenyatta has said that he will hand over peacefully to the opposition if he is defeated in the upcoming August general elections.
While speaking at the Sagana State Lodge, Nyeri, on Sunday, Uhuru said that he will not hold on to power like the defeated Gambian leader Yahya Jammeh.
Late last year, Cord leader Raila Odinga had announced that the opposition would seek help from the world if Jubilee tried to hold on to power after losing the upcoming general elections.
READ MORE: We'll use world to kick out UhuRuto from power, says Raila
Nonetheless, the president exuded confidence that his ruling party would secure a second term in the coming elections.
Over the weekend, the president held rallies in his stronghold areas of Meru, Nyeri, Murang'a and Isiolo in a drive to marshal mass voter registrations.