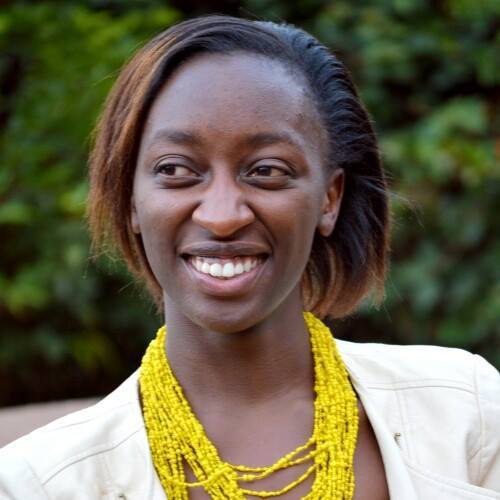 BY CYNTHIA WALIAULA
This is my story. I'm sharing it so that you can understand what we're fighting for.
Those pushing for the #DaktariRudiKazi hashtag, here's a short story showing why I won't go back to work without the CBA implementation:
Patient X comes to the maternity ward. She's pregnant at 38 weeks with 2 healthy living children. She's 26 years old and is otherwise healthy. She complains that she can't feel her baby moving. She reports no movement at all for over one week. On examination, there's no fetal heartbeat..
There are no labour pains, she has no other complaints. At this point, we make a working diagnosis but need to take action before things quickly change. Ultrasound confirms fetal death so we send her for a full blood count to help us determine the way forward. The hospital is unable to do this simple blood test so we draw blood and send her relatives to a lab in town. She soon goes into labour. Results come back after 2 hours confirming low platelets. Bedside tests confirm the same.
Diagnosis: DIC.
Disseminated Intravascular Coagulation (DIC) is a condition caused by disruption of clotting leading to severe bleeding.
8 pm: We know she'll bleed post partum so we begin to look for blood products and an ambulance to refer to Kenyatta National Hospital.
Midnight: She has delivered and is now bleeding profusely. No blood products in the hospital. No ambulance available to transportation.
2 am: We eventually manage to get 2 pints of blood and transfuse her but this does not help much. We need fresh whole blood or frozen plasma.
4 am. Still bleeding. Now weak, barely talking. Hypothermia has set in. No blood products, no ambulance.
On matters ambulance: Run by the county transport officer whose phone was off. There is no other way to transport this patient.
On matters blood: There's a serious blood shortage in the entire country. This particular center has absolutely no blood left at this point.
6 am: It's clear that she will not survive. We begin to prepare her family for the inevitable. We have done everything we can at this point.
6.30 am: She begins to accept that she won't survive. She starts to cry "Daktari usiniache nikufe" (Doctor, please don't let me die). The saddest thing I've ever seen
7 am: Our patient passes away. The entire staff is in tears. We tried everything we could in our resource-limited setting.
At this point, I've been awake and on my feet for 24 hours straight. I'm tired, hungry, sad and thoroughly frustrated. Do I go home and sleep? Of course not! The day must go on. I go home, shower, change, eat and go back to work till 5pm. Sleep is not for doctors after all.
I will be in the clinic seeing patients, in theatre surgeries, in the wards seeing more patients. The young, tired, frustrated doctor.
The scenario I just described happens everyday. EVERY. SINGLE. DAY!!! We watch patients die daily. We cry, move on and prepare for the next one. 48 hour shifts are real too. They are brutal, exhausting and frustrating. They drain you physically, mentally, emotionally…you name it!
Meanwhile, about two weeks later, I wake up to news of 5 billion that has reportedly disappeared from the ministry of health.
So no, dear Kenyan, I am not selfish. I am tired of basically practising witchcraft and watching people die, tired of being overworked. This CBA benefits everyone. The patient deserves better, the doctor deserves better. We have both lost enough. I am a young, tired, frustrated doctor but I still love my job. It is unfair to punish my patients and I for fighting for our rights.
To end this, #SirudiKazi until #CBA is implemented. I have nothing left to lose.