The nephew of a businesswoman shot dead at City Park last year has said he was neither naked nor did he make love to his aunt the day she was killed.
Two officers are accused of fatally shooting Janet Waiyaki.
Bernard Chege, her nephew, appeared at a Milimani court on Friday following a case in which two police officers are accused of attempting to unlawfully cause his death.
Police officers William Chirchir and Godfrey Kirui are charged with attempting to murder Chege while armed with AK-47 rifles by shooting his right arm and shoulder on May 20.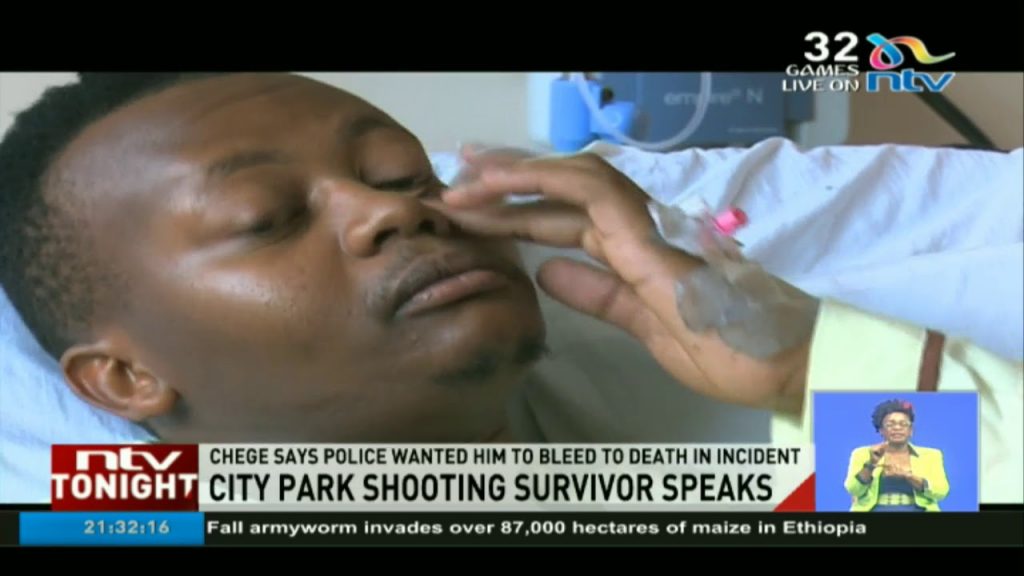 In his testimony, Chege revealed that his relationship with his aunt was purely an aunt-nephew relationship and that he was fully dressed during the incident.
This is despite earlier allegations that his late Aunt Janet Waiyaki's underwear and other inner clothing's were found in the car.
His mother, Faith Wangeci, also appearing in the court, adding that her son was dressed in a trouser and a belt the moment she set her eyes on him after the incident.
On being questioned whether the reason his son refused to open the car window or door was probably that something illicit was happening in the car, she could not conclude so.
In a separate but related case in a higher court, Chege revealed that he heard loud bangs on both sides of the Toyota Fielder when he was just about to doze off. He woke up and saw a gun.
"I GOT SCARED AND SWITCHED ON THE CAR'S ENGINE AND BEGAN TO DRIVE OFF. BUT EVEN BEFORE I COULD ESCAPE, THE AREA WAS SPRAYED WITH BULLETS," HE SAID.
Asked why he was escaping, he said, "that was just my first reaction." "Are you sure you did not drive off because you were guilty of committing incest?" "That is not true," he said.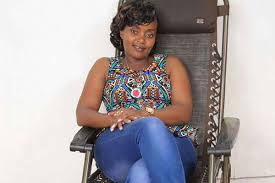 "THEN WHAT DO YOU HAVE TO SAY ABOUT THE INNER CLOTHING'S FOUND IN THAT VEHICLE?" ASKED DEFENSE LAWYER HAM LAGAT. "THEY ARE A WOMAN'S CLOTHING"…" BELONGING TO WHO?" "TO JANET I PRESUME," SAID CHEGE.
Chege denied claims that officers approached him asking him to open the car doors. He said while at the scene of the crime, he did not see officers, just three men. He also said he did not know that the area had been cordoned off due to a possible terror attack.
"AFTER THE GUNFIRE, I REALISED I HAD BEEN SHOT AT. THE BULLET HIT ME ON MY RIGHT ARM AND BACK. I TRIED TO ASK THE PEOPLE AROUND TO OR CALL AN AMBULANCE BUT NONE DID," HE SAID.